European PC racket's rocket rebound
Soon we'll all be knee deep in computers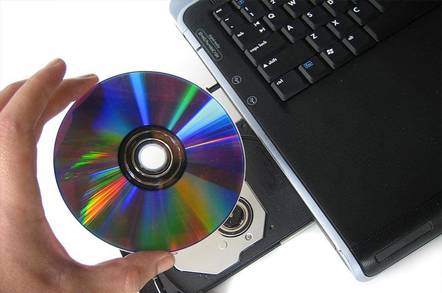 Home PC buyers have done their consumerist duty and bought lots of new machines in the first quarter of 2010, helping the PC biz in Western Europe get on with a recovery.
According to data just released from box counter Gartner, Western European consumers and companies together bought 18.1 million PC units across all types and price bands in the first quarter, a 19.4 per cent increase from the first quarter of 2010. A year ago, PC makers were cheering an anemic growth rate in PC shipments of 0.7 per cent during the trough of the economic meltdown, and the rebound in Europe in this year's first quarter was a bit of a surprise.
"Western Europe recovered quicker than expected from the weak performance experienced in 2009," said Ranjit Atwal, principal analyst at Gartner's UK operations. "In the first quarter of 2010, the PC market defied the economic conditions as consumers continued to purchase PCs to the detriment of other consumer electronic products."
The growth rate across Europe was actually higher than that experienced ahead of the economic meltdown. In the first quarter of 2008, European PC shipments rose by 14.1 per cent to 15.2 million units. PC makers have been contending that there is pent up demand for new PCs among both consumers and businesses, and it looks like consumers are jumping back in first (as they usually do in the wake of a recession).
Thanks to its acquisition of Gateway and its aggressive marketing, Acer has become the top PC shipper in Western Europe, pumping out 4.22 million units in Q1, a remarkable 43.8 per cent rise after a 31.6 per cent bump in 2008. Hewlett-Packard, which saw only a 1.2 per cent wiggle in shipments in the first quarter of 2009 was able to push up shipments in this year's first quarter by 17.1 per cent, but at 4.09 million units, that was not enough to keep pace with Acer. Dell's shipments were slashed by a fifth in the first quarter of 2009, and with an 11.3 per cent rise this time around, to 1.81 million units, that was not enough to make up for ground lost during the meltdown. Acer is clearly taking it out of HP's and Dell's hide.
But the advent of netbooks and intense competition among notebook providers are also helping new stars to rise in Europe, with Asus nearly doubling its shipments to 1.43 million units (a 96.4 per cent growth rate). At the bottom of the meltdown, Asus was able to boost shipments by 43.4 per cent and giving itself nearly five per cent of the European PC shipment pie. Now it has 7.9 per cent.
Toshiba stayed level in the first quarter of 2010, with 1.07 million units shipped. It also did better during the downturn, with shipments up 20.3 per cent a year ago.
Other PC vendors in Western Europe accounted for 5.44 million units, about 30.2 per cent of the pie and down 7.5 points since the recession began. It is tough for other players to stay in the game, but they are doing it.
In the United Kingdom, Gartner reckons that HP was still the dominant supplier in Q1, with 709,000 units shipped, compared to Dell's 620,000 and Acer's 550,000. Acer is, however, growing fast enough to pass Dell and come close to catching HP if it can sustain its growth rates. UK businesses and consumers bought 3.35 million PCs in the first quarter, up 14.5 per cent from the year-ago period. In the consumer sector, PC shipments rose by an astounding 50 per cent. Demand for new PCs is weak among hesitant businesses, but the Windows 7 upgrade cycle and the fleets of ageing PCs are expected to combine forces to compel businesses to start modernizing their desktops and laptops this year.
In France, Acer is king, with 776,000 units shipped in the first quarter of 2010, just nosing past HP's 770,000 units. Asus is third here, with 332,000 units sold in Q1 and Dell is fourth, with 301,000 units. Both HP and Acer had very good growth in France, at 36 and 36.9 per cent respectively, but Asus put them both to shame with a near tripling of units shipped compared to Q1 2009. The overall French PC market had a 31 per cent rise in shipments, to 3.1 million machines, in the first quarter of 2010.
The market was less ebullient in Germany, which is more worried about conditions in the European economy these days, and PC shipments rose by only 14.3 per cent to 3.3 million units in Q1 of this year. Mobile PC sales in Germany were up by 25 per cent, but desktop shipments fell by 4 per cent. Acer passed HP as the most popular PC supplier in Germany a year ago, and it widened its lead by a few points in Q1. Acer shipped 745,000 PCs in Germany, giving it 22.4 per cent of the total market. HP and its channel partners pumped out only 426,000 PCs in the country, growing a little more slowly than the market at large, and Asus had an 80 per cent growth in the quarter, to 293,000 units. Dell peddled 274,000 units in Germany in Q1, making it the fourth largest supplier. ®
Sponsored: Minds Mastering Machines - Call for papers now open