Lost Planet 2
So-so shooter
Weapons are probably the game's only high-point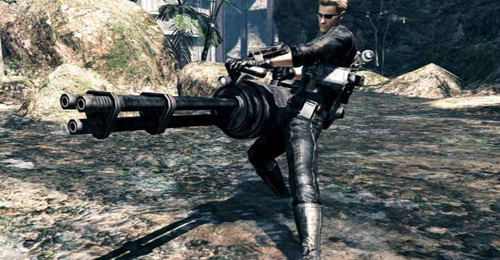 The not so Mini-gun
Weapons are probably the game's only high-point. It's always fun to step into one of the Virtual Suit (VS) mechs, or wield a giant Gattling gun. But even here the developers have ended up with a 'more is less' outcome. Only occasionally is there a need to favour one weapon over another. With the right tactics, enemy VSs or Akrids, the planet's deadly fauna, can be taken down with the most rudimentary of weapons.
Lost Planet 2's control issues and weaponry combine to severely limit enjoyment in its other mode, competitive multiplayer, which differs little from the original. These imbalances severely limit both instant appeal and longevity, especially in a marketplace brimming with vastly superior online frag-fests.
Rounding things off appropriately, the plot is even more incoherent than its predecess. And, worse still, Capcom appears to have made another Resident Evil 5 style cock-up in understanding cultural and racial sensitivities.
Where they could reasonably argue controversy over that game's black-only enemies was misplaced, owing to its setting in Africa, less excuse can be found late in the bizarrely placed Speedy Gonzales-style intonation of the Space Pirates towards the end of the game.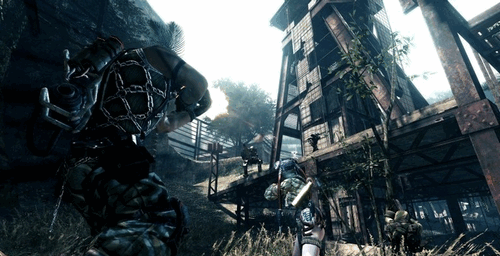 Shooting up caused death
Verdict
Video games have a long history of diminishing returns when it comes to sequels. And while it's difficult enough to improve a really good game, Lost Planet 2 proves it's almost impossible to improve an utterly average one. ®
More Games Reviews

Alan
Wake
Dead to Rights:
Retribution
Tom Clancy's
Splinter Cell:
Conviction
Heavy
Rain
Sponsored: Minds Mastering Machines - Call for papers now open

Lost Planet 2
A sequel that exceeds expectations by being even more average than its predecessor. Available on Xbox 360 (tested), PS3 and PC