Lost Planet 2
So-so shooter
Elsewhere in gameplay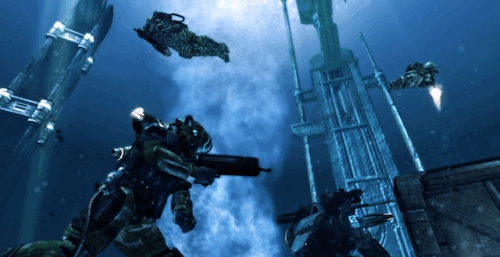 Scuba die
Elsewhere in gameplay, things fare little better. For ever one thing Capcom gets right, it gets two or more wrong. Aesthetically, Lost Planet 2 is varied but underwhelming, save the lush vegetation of the forest level. And industrial complexes, underwater sections and a return to the original's frozen tundra prove bland and uninteresting.
The developers have not only failed to improve upon the original's controls, but have introduced some unwelcome additions. In shoehorning mechanics from Western games, such as Gears of War's Roadie Run, they haven't considered the impact upon the balance of gameplay. Running is only marginally faster than at regular pace, and nigh-on useless in many of the game's tight corridors and platform sections; and your run is broken every time you're shot, forcing you to depress the button again.
Re-healing yourself, another new addition, is equally troublesome. Being hit by larger weapons, such as rockets, has a habit of depleting your energy to an almost imperceptible slither, while simultaneously knocking you down onto the ground for an excessive length of time. By the time you're up on your feet, you're desperately trying to hold the Start Button (hardly an appropriate button choice) before you're hit by the next projectile and killed outright.
Grappling completes the long list of hit and miss. Although essential (and fun) in certain sections, it can't be used when jumping, and so further breaks the flow of control.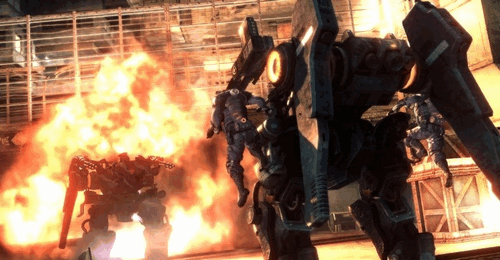 Shoot from the hip