Lost Planet 2
So-so shooter
infuriating boss encounter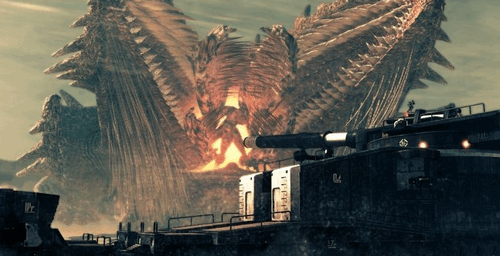 Drag queens can be quite fiery beasts sometimes
In truth, it's a little unfair to single out Red-Eye as the game's greatest flaw. It's neither first nor last infuriating boss encounter, each of which, when mastered, can take around 20 minutes or so to complete. And the woefully punitive outcome of falling of the train is repeated elsewhere under several different guises.
This is due in no small part to the structure of episodes and chapters. Each episode is broken down into missions, but you can only save at the end of chapters. Quitting after completing individual missions forces a replay for you to progress. This is ill-suited to a title where the main focus is online, and by now must have caused outbreaks of cindered toast and bursting bladders the world over.
To compound matters, the game prevents joining co-op campaigns mid-chapter, so lobby wait times can be excruciating; and if any of your party bugs out mid-chapter, you're left to complete it with reduced firepower, which often leads to mission failure and another restart to entire chapters.
If you're really frustrated by online co-op, you can take it offline, where human team mates are replaced by AI. Without anyone to share the spoils, single-player is definitely the place to rack up points and awards. In fact, you might as well be playing on your own for all the good the AI is. Your bot-mates are as interested in doing anything as a bunch of teenagers hanging around in the park. Capricious to the extreme, they'll only fire occasionally at enemies, and you can forget about them trying to open doors or save points.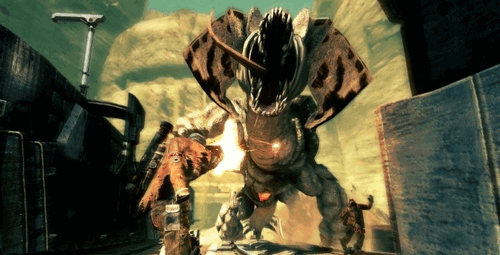 Lick a shot