Lost Planet 2
So-so shooter
Review Red-Eye, the Railway Gun, or just Episode 3, Chapter 3. Call it what you want, but you won't find a more defining moment in Lost Planet 2. It's a level that will stick in the mind for a long time to come - unfortunately for all the wrong reasons.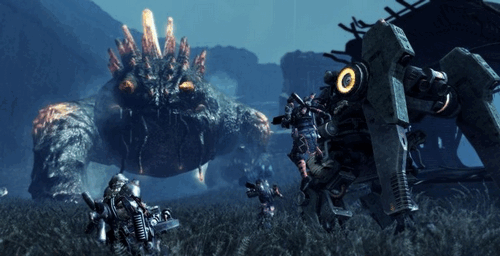 We need a frog grenade
Around an hour in length, it's typical of the game's other chapters. Furious gunfights against hundreds of enemies, turrets and helicopters are nothing unusual in this, or indeed numerous other games. And the end-of-level boss, Red-Eye, a gigantic sand-burrowing worm, although impressive, is hardly noteworthy considering you've seen it all before in Tremors and, more precisely, Dune.
What really makes this level stick in the mind is just how frustratingly broken gameplay is. Every time one of your team is knocked off the train (and you'd be surprised how many ways it can happen), your Battle Gauge, a pooled resource, is depleted. Fall off four or five times and it's game over. It can take several re-tries to work out the best way to prevent falling off, which wouldn't be such a bad thing but for the fact that you have to repeat the level from the start to do so.
More frustrating, when playing co-op online with human team mates you're unable to skip introductory cut scenes, so it's a two-minute wait before you can start to be knocked off the train again. And so it boils down to: if at first you don't succeed, die, die again.
Any sense of relief at finally negotiating the train is short lived. The arrival of Red-Eye brings about it one of the most convoluted, confusing and ill-thought out boss battles in the history of videogames.
Of course, Capcom has previous when it comes to tough bosses, but you'll find the English language sorely lacking expletives to accompany the teeth-grinding and pad-hurling this encounter elicits.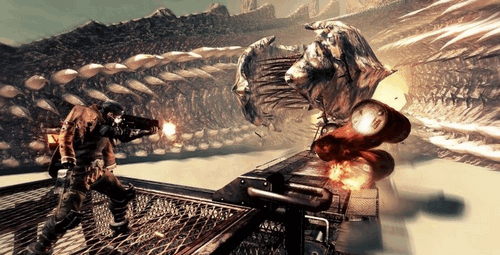 Slick shot
Sponsored: Minds Mastering Machines - Call for papers now open