Lexar Echo ZE ultra-compact backup drive
Backup you can just forget about?
It works, but it's basic and not a patch on, say, Mac OS X's Time Machine or many Windows freeware backup apps.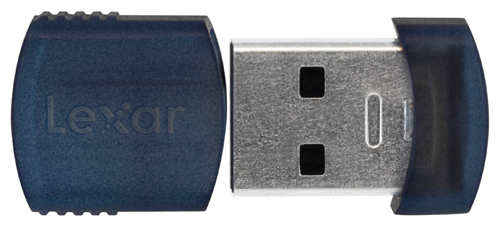 Compact
The software itself comes from French online storage company Dmailer. It encourages you to open an account with Dmailer, though this isn't mandatory.
The good news is that if you don't care for the backup software, you can simply delete it and use the Echo as a regular Flash drive or as a place to keep TrueCrypt-protected archives. Speed-wise the ZE is an average USB Flash drive: passable sequential read and write speeds, according to CrystalDiskMark 3, but relatively poor random write performance.
And if you really want an automatic, 'invisible' backup that's safer, invest in a drive you can connect to your wireless router and a backup app that's network aware.
Verdict
Lexar wants £93 for the 32GB Echo ZE - around twice the price of 'ordinary' 32GB Flash drives. While the ZE is undeniably cute, you can buy a 640GB 2.5in external hard drive for that and have change - and backup capacity - to spare. Yes, it makes backup a bit more of a hassle, but how much value is easy backup if it's as easy to lose as the ZE? ®
More Media External Storage Reviews

Data
Locker
1TB
Buffalo
MicroStation
ssd
WD
My Book
USB 3.0
Group Test
Fast USB
Flash drives

Lexar Echo ZE ultra-compact backup drive
USB connector-sized drive designed to provide 'invisible', automatic data protection.
Price:
£27 (8GB) £45 (16GB) £93 (32GB) RRP