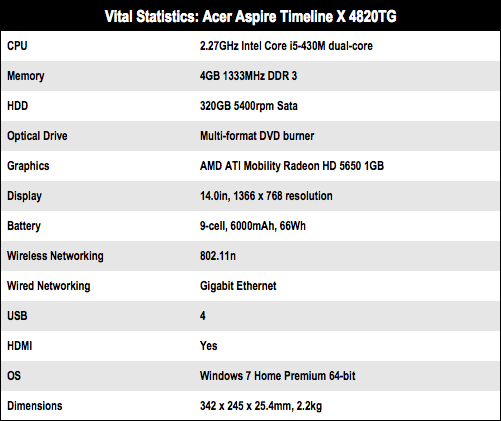 I also ran constant loops of PCMark05 as that was the test I used when I reviewed the original Timeline and got a figure of 165 minutes which in real world terms is equivalent to five hours 30 minutes of constant use. If we take the Acer claim of 12 hours of battery life for the 4820T as gospel it suggests that the extra CPU cores and ATi graphics that are part of 4820TG have the effect of cleaving the battery life in half.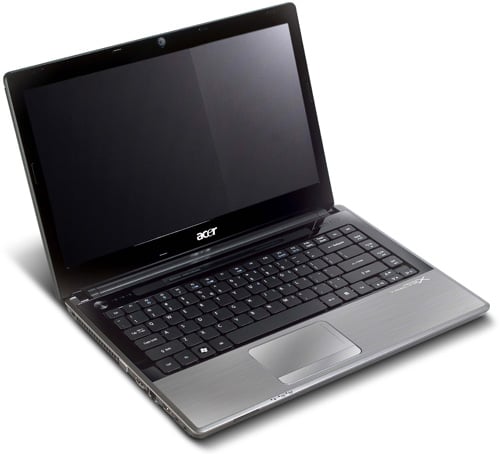 Respectable performance, but physical construction leaves room for improvement
Verdict
Timeline X makes significant advances over the original Timeline models with thanks to the Core i3/i5/i7 CPU options and ATi Radeon HD 5650 graphics. Internals aside, the build quality and design of the chassis strike me as very average. More significantly, the battery life of the 4820TG, which is actually rather good, falls far short of the 'up to 12 hours' claim that Acer has been broadcasting for this range. ®
More Notebook Reviews

Dell
Studio 17
Samsung
R580
Toshiba
Satellite
U500
Acer Aspire
5738DZG 3D

Acer Timeline X 4820TG
Good overall battery performance, but figures do vary greatly with the CPU choices in this range.
COMMENTS
You can put the live CD in before you shut down
It's not like you have to stand by the PC waiting for post and then open, put in the cd and then shut it again.
I normally just burn a distro (or more recently make a bootable USB stick), leave the disk in the drive and hit reboot.
Linux
Can't pop in a LiveCD if the DVD drive has no external eject button...
(I say use a paper clip to trigger the drive tray release and stuff it in that way, but who wants to carry a paper clip around???)
Correction. CPU not Quad Core
The i5-430 is not a Quad Core as stated in the review. It is a Dual Core but it does have hyperthreading which makes it show 4 processing units to the OS and gives it better threading performance than a dual core.
No Eject Button on DVD Drive?
So when the HDD is borked, how do you open the tray to boot the system from an OS install disk?
Its a shame...
...that you cannot test both the headline model (the 4820T) and the nicer spec'd (4820TG) high end version. IF 12 hours battery were achievable it would be interesting to see the graphs (and performance droop) as it is we only see graphs for what you have and the 'false' marketing claims leave a taint on this model, which is a shame as it looks quite good.