Quantum refreshes ROBO dedupe
Branch office DXi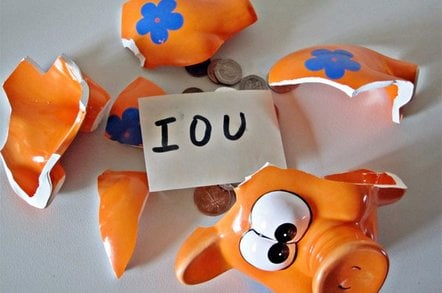 Quantum has refreshed its remote office/branch office (ROBO) DXi deduplication products with two new models
Deduplication comes in two flavours generally: post-process which runs after backup data has landed on the device; and inline which works as data arrives on the device. Quantum's DXi software can do either, switching from the CPU-intensive inline dedupe to the faster data arrival post-process style when the incoming data stream can't be processed fast enough inline and threatens to slow down the backup process.
The DXi hardware line runs from the large mid-range data centre 7500, its turnkey 11TB capacity 7500 Express little brother, the small/medium enterprise 6500, down to the small data centre class 3500 and the ROBO-class 2500-D. The DXi3500 offers up to 4.2TB of usable capacity and the 2500-D up to 1.8TB.
That's the background to the arrival of the DXi4510 and 4520 which appear to replace both the 2500-D and the 3500. The 4510 has 2TB of usable capacity - bye-bye 2500-D, while the 4520 has 4TB - so long 3500. Both models offer RAID 6 protection with up to 400GB per hour data ingest performance and support encrypted, compressed replication streams, so they can send data to a central DXi site.
Quantum says the two new products are optimised for Symantec's popular OpenStorage API and are undergoing qualification with NetBackup and Backup Exec. In January Symantec said it was adding client/server and media server deduplication to NetBackup 7 and Backup Exec 2010.
The 4500s come bundled with all DXi software licenses needed to support backup - including VMware environments, deduplication and replication. Prices start at $12,500 MSRP (manufacturer's suggested retail price). ®
Sponsored: Minds Mastering Machines - Call for papers now open