Mobile Broadband
Modem vs modem, telco vs telco
The tests where conducted using a dual-boot Samsung N140 netbook running Windows 7 Starter and Ubuntu 10.04. Each modem comes with self-installing software for Windows so set up should be no more than a case of plug the thing in and follow the on-screen instructions. Where it wasn't, I have given details.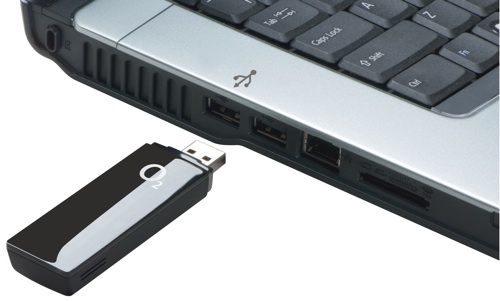 All the telecos advertise Mac compatibility, and since OS X has built-in WAN support, Mac users shouldn't face any insurmountable problems getting online.
A word for Linux users. A combination of Ubuntu 10.04 Lucid Lynx and usb-modeswitch from the Ubuntu software repository got all the dongles bar one working in a matter of moments. The exceptions was the Virgin stick, which I simply couldn't get the Ubuntu Connection Manager to recognise. A few posters on various Ubuntu forums have claimed to have got the TCT dongle to work, but details are sketchy and it wasn't a trick I managed to pull off. Those of you with a greater degree of Linux nous may have better luck.
Five of the six supplied modems were re-badged Huawei devices. The 3 and T-Mobile dongles are the Huawei 1750. The Orange stick was a visually identical Huawei 1752. The O2 and Vodafone dongles were slightly older models: the Huawei E160 and E172, respectively. Virgin Media's dongle is an X200S made by TCT Mobile, another Chinese mass-producer of communications gadgets, including Alcatel phones.
The Huawei 1750 and 1752 dongles share one deeply irritating feature: the SIM card cover at the back has a habit of sliding off when you grab hold of it to pull the USB cap off the other end, or pull it out of a USB port. Nor is the SIM car bay cover what I'd call robust.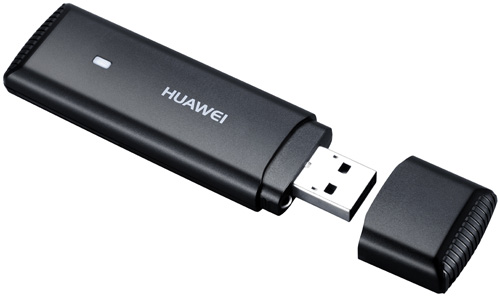 Finally, all the dongles apart from the Vodafone offering have Micro SD card slots. I'm not entirely sure about this development. I can't really see a need for removable storage in a 3G dongle so tend to regard this is a feature added for feature's sake.
Next: Three
Mobile Broadband Group Test