Virgin Mobile
Review Virgin offers two simple contract tariffs: one for £10 per month which gives you 1GB of data, and another for £15 which gives you 3GB. Go over that and you will be charged 1.46p per megabyte. Both contracts last for 18 months and both come with a free dongle.
Virgin also does one-month contracts, again priced at £10 for 1GB and £15 for 3GB. But the modem will set you back £25.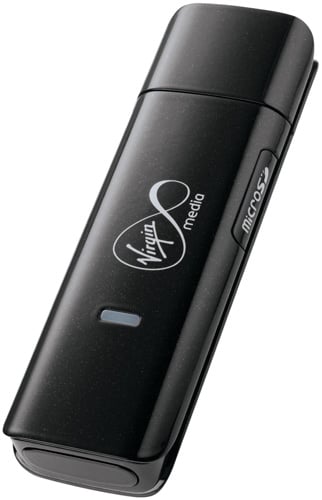 At the time of writing, existing Virgin customers can get 20 per cent off those monthly costs. Use your dongle overseas and you will be charged a flat fee of £5 per megabyte.
In the UK, Virgin Mobile uses T-Mobile's network so you would expect performance to be very similar, and you would be right. According to the Virgin coverage checker, 3G reception would be patchy at site A, but good at the other two test sites - exactly the same forecast I got from T-Mobile's coverage checker.
The Windows control panel is basic but functional, though the red-on-black colour scheme may not to be everyone's taste, and isn't the best effort at legibility that I've seen.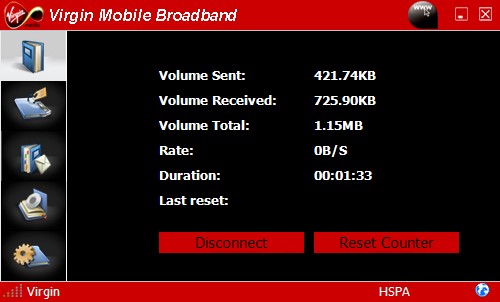 Download speeds where roughly the same as with T-Mobile at all three sites, but Virgin did significantly better in the upload speed stakes, suggesting the TCT dongle has the edge over T-Mobile's Huawei-made model. ®
Next: Vodafone
Sponsored: Learn how to transform your data into a strategic asset for your business by using the cloud to accelerate innovation with NetApp

Virgin Mobile
A lacklustre showing with little to recommend it, though it did at least outperform T-Mobile, whose network it shares.