T-Mobile
Review A less-than-stellar installation experience with the first Windows connection resulting in a myriad of "Cannot Find Driver" messages. Thankfully, a quick remove-and-shove-back-in manoeuvre fired up the installation software and got me connected.
Two monthly tariffs are on offer from T-Mobile: Plus, an 18 month/£10-per-month deal offering 1GB of data called Plus, and a two-year/£30-a-month deal offering 5GB, called Extra.

Exceed those data limits and rather than charge you any extra per megabyte, T-Mobile will just keep a beady eye on you. Exceed them regularly and T-Mobile may "restrict how you can use your plan, depending on how often you go over your amount and by how much".
T-Mobile also offers its modem for £20 on a pay-per-day package priced at £2 a day, £7 a week or £15 a month. Alternatively, you can spend £30 on a "Mobile Broadband USB Stick 150" - the standard T-Mobile dongle is the 120 - which comes with four swappable covers. Wow.
Pay for three months' access up front, and you can have the 150 for £45. After the 90-day period is over, you end up on the pay-per-day offering.
T-Mobile claims its dongles will support a download speed of 4.5Mb/s which is a break from the usual 3.6/7.2 norm. But dig a little deeper and it says that average users will experience speeds of between 1 and 2Mb/s, though that's still well above what I got at the three test locations.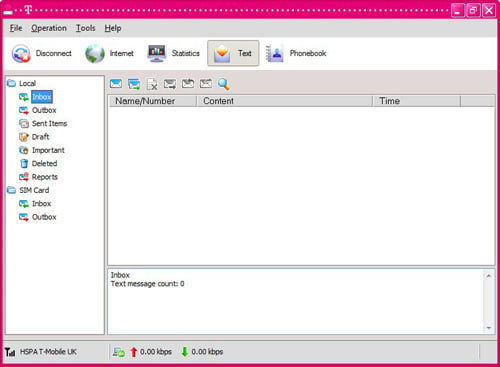 According to T-Mobile's coverage check, 3G was a non-starter at Site A but "Very Good" at site B and "Excellent" at site C. When tested, though, it became clear that what T-Mobile regards as "Very Good" and "Excellent" and what the rest of us understand by those terms are very different things. At all three locations, upload speeds where very poor. ®
Next: Virgin Mobile
Sponsored: Learn how to transform your data into a strategic asset for your business by using the cloud to accelerate innovation with NetApp

T-Mobile
Just not good enough, with upload and download speeds well outside the best on offer. T-Mobile's fair use policy is to be applauded, but that doesn't stop it getting the wooden spoon.