3
Review 3 has an advantage in that it only offers a 3G service and it has a smaller user base than its rivals, so competition for its bandwidth should be less than it is for the others.
The Windows-based connection manager is basic but does the job and more importantly it fired up from the dongle with no fuss or bother.

3's entry-level package will set you back £7.50 a month for 18 or 24 months with a 1GB limit on the amount of data you can download or upload. Go over that limit and you will be charged 10p a megabyte. For other users, 3 offers a 5GB plan for £15 a month for 18/24 months, and a 15GB which will cost you either £30 a month for 18 months, or £25 a month for two years.
Update Since retrieving these prices from the 3 website on 7 May, the cellco has reduced the 15GB price to £15 (two-year contract) and £20 (18-month contract).
3 has a Sim-only one-month contract for £15. For that you get a 5GB data allowance. Pay £10 and you get a dongle too.

If you want to pay as you go, 3 will sell you a ZTE MF112 modem for £30 (1GB data allowance), £40 (3GB) or £80 (12GB).
3 also offers a range of pay-monthly and pay-as-you-go packages based on Huawei's 3G modem, branded as the MiFi because it has a built-in Wi-Fi hotspot you can use to share the connection with laptops, phones and so on.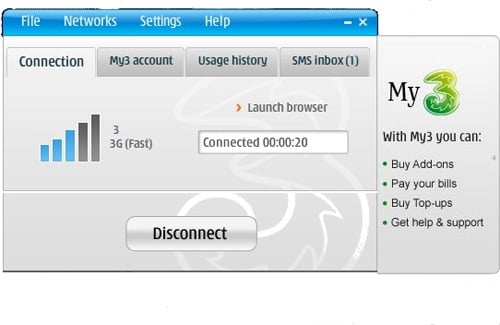 Overseas data rates are £1.25 per megabyte within the EU and selected other European countries; £3 per MB in the US, Australia, Thailand and a handful of other places; and £6 per megabyte everywhere else.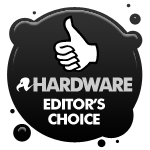 3 reckons that 92 per cent of its UK network will get a maximum download speed of 7.2Mb/s while 74 per cent of it can get a 3.6Mb/s upload speed. 3 and Vodafone where the only networks that promised solid HSDPA performance at all three of my test sites and both were good to their word. As well as delivering the best average performance the 3 dongle also delivered the single fastest individual download result of 3.64Mb/s.
Usefully, 3 offers a 14-day money-back guarantee, and the 15GB plans include unlimited Skype-to-Skype calls. ®
Next: O2
Sponsored: Minds Mastering Machines - Call for papers now open

3
The best download speeds and decent value tariffs make 3 the clear winner and a viable home broadband replacement.