Orange
Review Testing the Orange network and dongle didn't get off to a great start because the connection software refused to launch. A quick visit to the Orange website got me an updates connection manager, but that solution presupposes you have internet access by another means.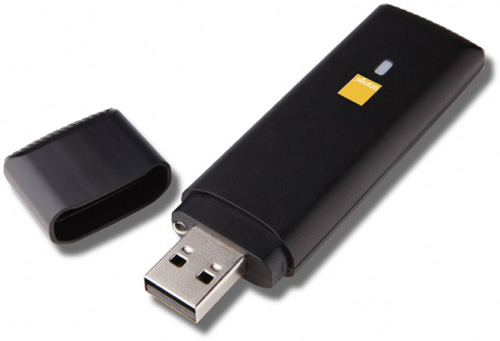 Orange's mobile broadband offerings are called Racoon, Dolphin and Panther, which will, respectively, set you back £10, £15 or £25 a month over 18 months for 1GB, 3GB or an 'unlimited' amount of data. Dolphin also comes with a "Happy Hour" which lets users have 60 minutes' unlimited access during a chosen time: 8-9am, 12-1pm, 4-5pm or 10-11pm.
That 'unlimited' data allowance is still prescribed by a 'fair use' policy, so if Orange sees you downloading hundreds of gigabytes of data expect a phone call and a polite request to cut it out.
Existing Orange customers can get the Racoon package for half price, or £5 a month, but only with an 18-month tie-in.
Orange also does 30-day contracts under each of the 'animal' brands for £10, £15 and £25, with 1GB, 2GB and 10GB data allowances, respectively. The tested E1752 modem costs £29 in these cases.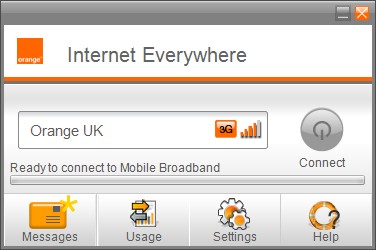 Go over your limit and you will be charged 2p per megabyte. Overseas use will cost you £3 per megabyte in the EU, and £6.46 per megabyte everywhere else.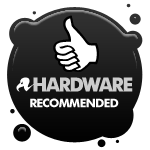 Orange is currently also offering a Option 515m modem "while stocks last" with a free 8GB Micro SD card. The tariffs match those listed above, though there's no 30-day option and the dongle will cost you £20. Orange claims the 515m provides "optimsed signal performance", but without one to test, I wouldn't like to say what the real-world benefits actually are.
Orange's coverage checker promised a 3G service at Site A, a borderline 3G/HSDPA service at site B and good HSDPA at site C. As it turned out, I got HSDPA at A and B, but 3G at C. Go figure. ®
Next: T-Mobile
Sponsored: Minds Mastering Machines - Call for papers now open

Orange
A good performance only slightly let down by a mismatch between real-world and predicted HSDPA coverage. But the Panther data package is attractive for heavy users.