Caringo: Keep taking the CAStor oil
It helps the objects go down...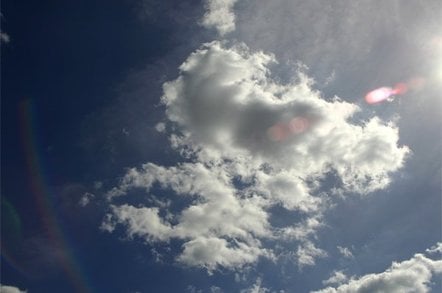 Caringo's CAStor object storage software product has had a major upgrade to make it more energy-efficient, easier to integrate with applications, better at preserving data immutably for the lawyers and cheaper to manage.
CAStor comes from the content-addressable storage area but is called object-storage, and is competing with EMC's Centera and developing Atmos products. It faces competition from HDS and also NetApp which bought Bycast for its object technology. However, we're told NetApp has fired all Bycast sales reps so we can assume that any NetApp object storage selling effort will be minimal for the time being, and that the company is looking to integrate Bycast technology into its ONTAP operating software.
We understand that Bycast partners HP and IBM are worried about the implications of the NetApp acquisition and have contacted Caringo.
Sepaton is also intent on adding an object capability to its product, and Dell has just announced its DX object storage line. This is powered by Caringo so that is not competition to CAStor. In fact Dell should be shipping long before NetApp has a deliverable integrated object capability in ONTAP, and probably before Sepaton as well, putting Caringo into a good position with a widened sales channel and validation of object storage from some non-delivering competitors.
Caringo CEO Mark Goros said: "There is a huge need for object-based storage in the industry… Private clouds are exploding because companies want to be sure their data integrity is protected.
"CAStor is the only player talking about content integrity and preservation today. That is built into our architecture. Always been there and always will."
CAStor v4.0 supports spindown with a so-called Darkive feature, that comes into action, inaction really, after a configurable period of inactivity for part of the archive. Caringo tells us that Dell is its preferred OEM for this feature, but is emphatic that this does not compromise its open stance.
Goros said: "There is only one product suite we produce. CAStor 4.0, Content Router 2.0, SDK and CloudFolder 1.1. Any OEM or reseller of CAStor sells the same product. We own all the code and all the IP. So, you can run Darkive (and the rest) on HP or IBM or a white box or on a mix and match cluster."
The data integrity of CAStor has been extended with the ability to create trusted audit trails, ensure objects are unchanging by only allowing data to be appended and not overwrite existing data. Content-MD5 provides an end-to-end content integrity check from client to cluster and there is an "Immutability Override" which enables a secured admin to override the retention period of content for e-Discovery and legal hold.
Once again: "Dell is our preferred OEM for this feature" - a contractual obligation on Caringo we expect - and, once again, the same features will be available from every other CAStor OEM and reseller.
Operationally CAStor 4.0 uses IPMI for cluster management with sensor reporting for temperature, health, disk drive SMART status, bonded NIC monitoring, and more and, here we go again: "Dell is our preferred OEM for this function."
IPMI stands for the Intelligent Platform Management Interface specification and this is an Intel-driven standard defining a common interfaces set for a computer system. Sysadms and apps can use it to monitor and manage an Intel server system. It's supported by Dell, HP and other suppliers.
Caringo's replicating Content Router has been upgraded to v2.0 and has eliminated use of a database which makes it faster. There is also a new SDK (Software Development Kit) to make it easier for applications to integrate with CAStor.
It features identical libraries for C++, Java and Python with C# coming soon, one consistent API across multiple languages, synchronous writes to local and remote clusters and bags more feature bullets. Caringo says it's the quickest way to use HTTP for interfacing to CAStor
The extra features in CAStor v4.0 are not charged for separately; things like Darkive, the compliance and eDiscovery features come for no charge in the new release.
EMC is the leading object storage supplier with its pair of products, Centera and Atmos. Caringo runs its software on standard X86 servers and has notched up Dell as an OEM, which could well have pissed off EMC. Looking in the Hopkinton direction, where EMC has its HQ, Caringo could say "Dell is our preferred OEM" and have a great big grin on its face. Eat your heart out EMC. ®
Sponsored: Minds Mastering Machines - Call for papers now open