While the specification is on a par with all but the latest top-flight 1GHz Qualcomm Snapdragon-powered Android handsets, the Mini runs a little on the slow side. Long menus scroll at a pace best described as leisurely. It's never intolerably tardy while going about its business even with multiple apps running, but it's no iPhone either.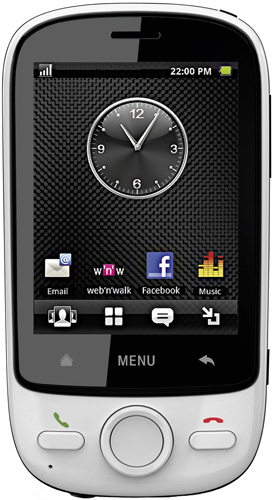 All white on the night
The only physical controls on the face are the call answer/end buttons and the central navpad. The standard Android Menu, Home and Back buttons form part of the touch-sensitive screen. The navpad, with its circular click-button surround, lets you navigate easily about the screen without getting your fingers in the way which is handy when looking at web pages shrunk to fit the 2.8in, 240 x 320 display.
Doubly so, since the touchscreen is resistive rather than capacitive. Screen swipes and taps were recognized with reasonable accuracy and consistency, but you do need to be more careful and more deliberate than with capacitive touch screens.
It's not as colourful or crisp as the latest OLED displays fitted to the likes of HTC's Desire and Legend, and the viewing angle could be more robust, but watching a full episode of Doctor Who via BeebPlayer was actually quite pleasant.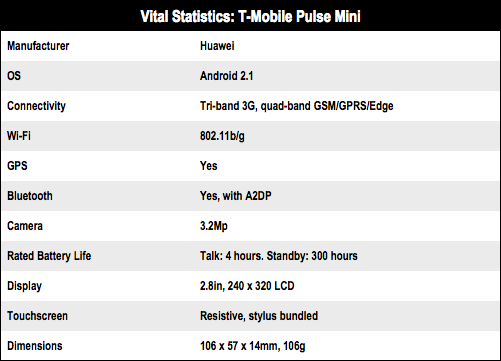 COMMENTS
A title
This phone shows exactly why Android will eventually beat Apple.
Hypocrite, much?
The UK doesn't have a flawless track record on human rights either.
Or have I only imagined the past 13 years or so of New Labour's illegal-invading, torture support, and civil-rights-eroding administration?
Looks good for the price
Looks like a good Android phone for the PAYG price it is being offered at.
It's not quite a Hero, but it does have the latest Android (which the Hero is nowhere near getting currently) including the sat nav.
It bodes well for next year's budget Android handsets, which will probably be 800MHz ARM Cortex A8s, rather than the 528MHz ARM11 that this phone has (and shared with the Hero).
HTC is taiwanese
can't say that Huawei is original but their main selling point is that as long as their design sells it doesn't matter how it's designed or whose styling cue they nicked it from.
@Dan Price
The popular consensus is that HTC stands for "High Technology Computer".
But I'm not one for letting facts get in the way of a good conspiracy theory.