T-Mobile Pulse Mini
Google goodness for under a ton
Review 'Smartphones For All' is the thrust of T-Mobile's latest marketing campaign, and destined for the sharp end of its crusade to get the pay-as-you-go brigade on board is the Pulse Mini, a fully functioning Android handset with a PAYG price tag of under a ton.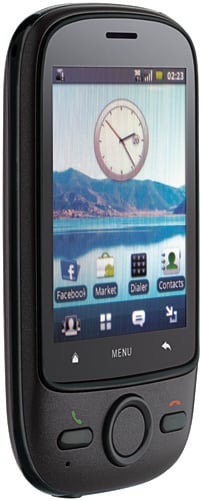 T-Mobile's Mini: second in the Pulse canon
Like its big brother, the Pulse, the Mini is made by the Chinese manufacturer Huawei and looks like it was designed by someone with an HTC Tattoo - reviewed here - on their desk. The two handsets look remarkably alike, and the Mini is virtually the same size and weight as the Tattoo, though it's considerably smaller and lighter than the full sized Pulse.
The resemblance to the Tattoo could just be form following function since the rounded body is very pocketable and sits snugly in the hand. As you might expect with a budget handset, everything is plastic, with the ridge around the bottom of the screen bezel looking very cheap. But it's still a well made, solid bit of kit.
Cheap the Mini may be but it still comes with all the modern smartphone trimmings: Wi-Fi, 3.6Mb/s HSDPA 3G, GPS, A2DP wireless stereo Bluetooth, an FM radio and a 3.2Mp camera. More interestingly, for a bargain handset it runs Android 2.1, the latest iteration of the OS, complete with funky animated wallpapers.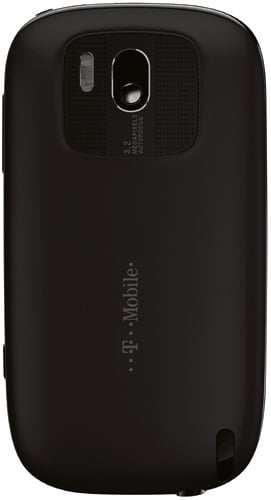 Not an impressive camera
Inside the Mini lurks a Qualcomm MSM7225 processor running at 528MHz with 256MB of RAM and 512MB of Flash storage. The Mini has a Micro SD slot good for cards of up to 32GB capacity, though T-Mobile only chucks in a 2GB example.
COMMENTS
A title
This phone shows exactly why Android will eventually beat Apple.
Hypocrite, much?
The UK doesn't have a flawless track record on human rights either.
Or have I only imagined the past 13 years or so of New Labour's illegal-invading, torture support, and civil-rights-eroding administration?
Looks good for the price
Looks like a good Android phone for the PAYG price it is being offered at.
It's not quite a Hero, but it does have the latest Android (which the Hero is nowhere near getting currently) including the sat nav.
It bodes well for next year's budget Android handsets, which will probably be 800MHz ARM Cortex A8s, rather than the 528MHz ARM11 that this phone has (and shared with the Hero).
HTC is taiwanese
can't say that Huawei is original but their main selling point is that as long as their design sells it doesn't matter how it's designed or whose styling cue they nicked it from.
@Dan Price
The popular consensus is that HTC stands for "High Technology Computer".
But I'm not one for letting facts get in the way of a good conspiracy theory.