Mili HI-P60 Power Pico Projector
Turn your iPhone into a cinema
Review There sure is a buzz about compact, portable "pico" projectors thanks to notion that they will allow us to cast content kept on mobile phones up onto a handy wall, cinema style. Coupling one with an iPhone, China's Hali-Power, operating under the brandname Mili, reckons it has a winning combination.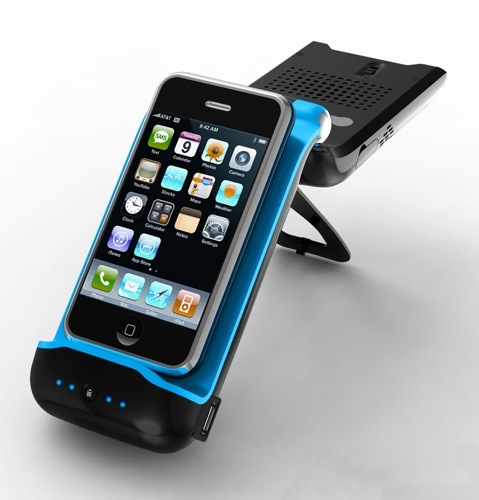 Mili's HI-P60 Power Pico Projector: compact
The Mili HI-P60 Power Pico Projector - to give the gadget its full name - is a chunky clamshell unit that's eminently portable. The top part pivots round to expose the lens and reveal a basic control array. The other half has a dock connector placed so the iPhone or iPod lies flat back against the base, screen upward.
And there's a flip-out stand that angles the iPhone section toward you while the business end points forward.
The HI-P60's controls are touch-sensitive and a gentle tap is all that's required to activate the projector and adjust the volume. Just call up a video file or photo slideshow on your iPhone and you're ready to sit back and view it. Bundled cables and adaptors allow you to hook up composite-video and VGA sources.
Power is provided by the projector's AC adaptor, but the unit also contains a 1200mAh removable battery able to sustain the device for the two hours the manufacturer recommends as its maximum continuous running time.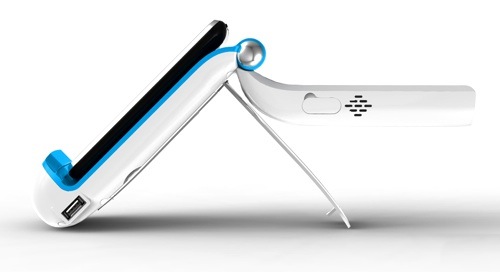 The stand could be more sturdy
Why two hours? The Mili gets rather warm. To quote the sticker on the back: "Phenomenon of heating is normal, however, turn off for rest is suggested after display of two hours."
Sponsored: Minds Mastering Machines - Call for papers now open