2010 Fifa World Cup South Africa
Off-side
Commentary for our times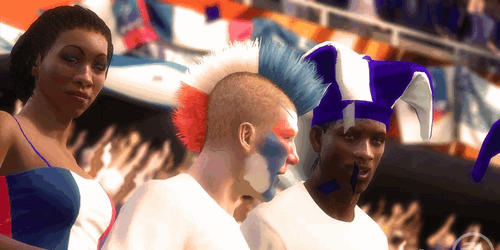 J'ai une grande mohawk!
Considering my local train station can string a fairly believable automated schedule in real-time, I'm surprised EA has made such a hash of this text-based equivalent.
Commentary fares little better. Although doing a decent job of mixing things up, and even occasionally acting as tourist board for South Africa, it feels too bipartisan, too unrealistic.
It's a natural fit for regular Fifa titles, where the myriad of teams and competitions doesn't allow for favouritism. But this is the World Cup, damn it! And I was hoping for a little patriotic fervour from messers Tyldesley and Townsend when covering England games, especially when I ended almost 45-years of hurt by thrashing Germany 6-0 in the final.
Off-pitch animations are also poor. This wouldn't normally be a problem, but for the amount of times the game cuts to them. Although it's initially a nice touch to see Signor Cappello in the technical area, rubbing his face as he ruminates play, the novelty soon wears off, as the same few animations are repeated ad nauseum.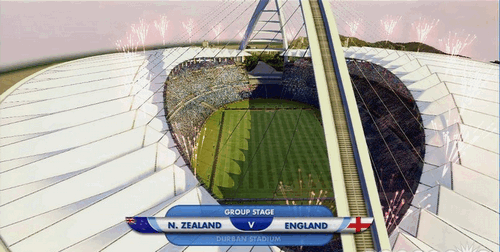 Birds get to watch for free from here