Samsung NaviBot robot cleaner
Today, the carpet - tomorrow, the world
It's incredibly simple to start things off. After a couple of hours charging, the display on the top flashes 'full' and then you select the mode, and press Start. There's a remote control so you don't have to bend down.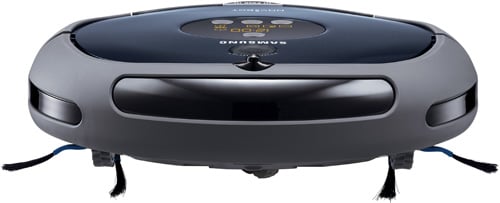 Brushes to the front...
Cleaning is done in a fairly systematic pattern, rather than just wandering around as some other robots do – though reintroducing my kitchen stools seemed to confuse it when it was returning to the charging base.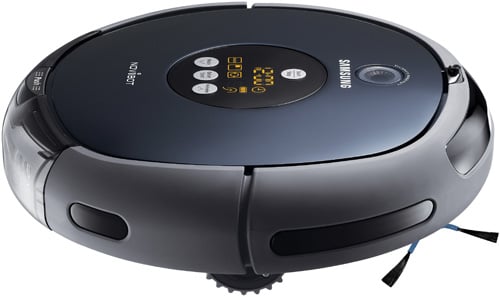 ...brooms to the side
There's an Auto mode which will clean and then stop; Edge mode for getting right to the corner of the room; Spot mode to go over a small area; and Max, which runs the robot until its battery is flat.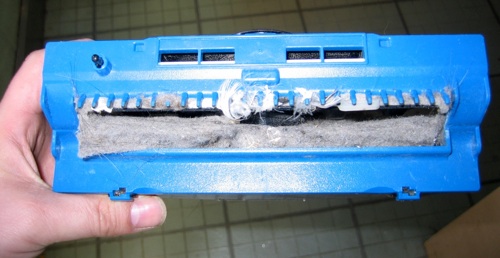 'The way to dusty death. Out, out...'
Admittedly, my flat is very untidy, and I sent the NaviBot into corners that hadn't been vacuumed for months, but even so, as the photos show, faced with this kind of filth, the NaviBot does seem to give up a bit quickly. You may need to be done a couple of times if you're particularly squalid.
Sponsored: Minds Mastering Machines - Call for papers now open