SGI books big(ger) loss in Q3
UltraViolet future looks bright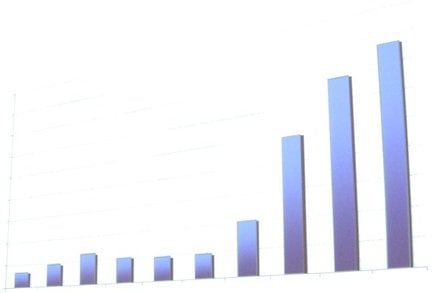 Another HPC player has blamed its financial woes on product transitions.
In its fiscal 2010 third quarter ended in March, Silicon Graphics grew revenues by a factor of 2.4 to $107.8m after being acquired by Rackable Systems a year ago. Both companies sorely needed each other to fill in the gaps in their lumpy and bumpy quarterly sales. But the new SGI is continuing with the tradition of the old SGI, losing money in some quarters thanks to wrenching product transitions. This time around, it booked a loss of $20.3m, which is wider than the $13.6m loss Rackable posted all by its lonesome a year ago.
During this fiscal Q3, SGI was endured three transitions: from dual-core Itanium 9100s to eight-core Xeon 7500s in its high-end, shared memory Altix massively parallel supers; from quad-core Xeon 5500s to six-core Xeon 5600s; and from six-core Opteron 2400/8400s to twelve-core Opteron 6100s. Just about every machine that SGI was peddling was in transition. Of course, all of the other server makers - whether they are selling general-purpose or HPC iron - were wrestling with the same or similar transitions, so that's not much of an excuse.
Jim Wheat, SGI's chief financial officer, said during a call with Wall Street analysts that in the quarter, it had only one customer who accounted for more than 10 per cent of revenues and that this customer was online retailer and cloud computing juggernaut Amazon. In fiscal Q3, Amazon accounted for 19 per cent of SGI's revenues, which works out to $20.5m.
Amazon also accounted for 19 per cent of SGI's reported sales in its second fiscal quarter or just under $18m - though SGI didn't mention Amazon by name - and it was Amazon that put the original Rackable Systems on the map several years ago.
Wheat said that sales to hyperscale Internet companies represented about 20 per cent of the $128.9m on non-GAAP revenues that SGI booked in fiscal Q3. (SGI has been reporting non-GAAP revenues in recent quarters so it can show the reported and deferred hardware, software, and services revenues it books each quarter). Sales to government agencies and government-sponsored supercomputer labs represented 27 per cent of these non-GAAP sales, with higher education representing 15 per cent and manufacturers driving 10 per cent.
In terms of the product versus services split, hardware and software accounted for 69 per cent of non-GAAP revenues, with services getting 31 per cent, and in a geographic split, about 67 per cent of SGI's non-GAAP revenues in the quarter came from inside the United States and 33 per cent came from outside the country. Channel partners, who have been pushing the Origin 400 baby blade box announced in mid-March and the Octane III "personal workstation" that debuted in September 2009, accounted for 25 per cent of SGI's non-GAAP sales in the quarter.
Mark Barrenechea, chief executive officer at SGI, said that the integration of Rackable Systems and SGI was ahead of plan and that the company was integrating its recently acquired Copan, which made massive arrays of idle disks (MAIDs) for long-term, energy efficient data storage. Rackable and SGI integrated their headquarters in the first fiscal quarter, move to a shared Oracle ERP suite in the second quarter, and worked on the product transitions in the third quarter - particularly for the "UltraViolet" Altix UV shared memory systems based on Intel's "Nehalem-EX" Xeon 7500 beasts.
SGI previewed the Altix UV 1000 systems, which scale to 2,048 cores in a global shared memory architecture, back at the SC09 supercomputing show in November 2009. In February, SGI launched an HPC cloud called Cyclone based on its Altix XE Xeon 5500-based clusters (that do not have shared memory) and said it would soon put the Altix UV boxes on the cloud to let customers give it a spin. As part of the Xeon 7500 processor rollout in late March, SGI announced cut-down Altix UV boxes, a four-socket Altix UV 10, which does not support the NUMAlink 5 interconnect, and the Altix UV 100, which creates a shared memory system that only spans 768 cores instead of the 2,048 of the larger Altix UV 1000 machines.
Barrenechea said that SGI was still on track to ship the Altix UV machines in its fiscal fourth quarter, which ends in June, and that it expected to get revenues for the products starting in fiscal 2011. Between now and then, "we're going to build as much pipeline as we can," Barrenechea said in the call. None of that means SGI is backing off on the hyperscale Internet business one bit. "Internet remains strategic for us, and we are going to continue to compete for RFPs," he said.
The current tumult in the IT segment has given SGI new opportunities, Barrenechea explained. While it is good for Oracle to have acquired Sun Microsystems to build database, middleware, and application appliances running its own code, tying Sun tightly to Oracle is helping position SGI as an "open and independent" hardware provider.
IBM is focused on high-end systems, he said. Dell is a volume player with no innovations, and Hewlett-Packard is distracted by networking and handheld computing. (Barrenechea didn't mention HP's increasing emphasis on services, but that is also the case). And HPC rival Cray is very concentrated on doing big super deals and suffers from the same kind of lumpiness as Rackable and SGI used to be plagued by (and still are to a lesser degree).
And because of all this, SGI is tracking ahead of its internal plan for fiscal 2010 so far and still expects non-GAAP revenues for fiscal 2010 to be $500m, with gross margins (also on a non-GAAP basis) in the mid-to-high twenties.
In a separate announcement, SGI announced that it has tapped Rick Rinehart to be senior vice president in charge of the SGI services biz. Rinehart used to run the StorageTek federal services unit, and when STK was et by Sun Microsystems, he became vice president of global customer services. ®