Super Street Fighter IV
A must for the collection
Online overhaul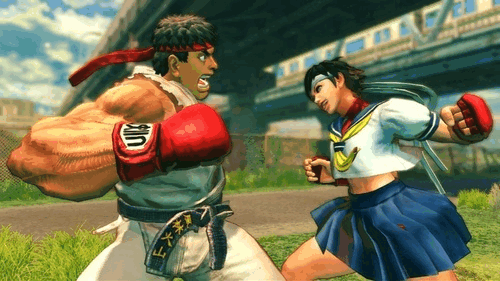 Let's swing both ways
The inclusion of a few more fighters and the price point alone would justify your purchase, but Capcom hasn't stopped there. The new intro scenes are stunning soft-focus anime, and the ghastly J-pop music of SFIV has been replaced by remixes of tunes from classic Street Fighter and other Capcom games.
But all this is just the icing on the cake. SSFIV's biggest improvements come from the overhaul in online play. Ranked Matches are now split into two distinct point systems, Player Points and Battle Points, which allows for experimentation with other characters without damaging your favourite fighter's reputation.
Team Battle does exactly what it says on the tin, allowing for 2v2, 3v3 or 4v4 fights. And, my personal favourite, Endless Battle, evokes memories of standing around arcades in the early nineties by recreating the winner-stays-on principle of Street Fighter's roots. Supporting in-game chat for up to eight players, you can comment on each fight, discuss tactics, or just plain hurl abuse as you wait in line for your next shot at the title.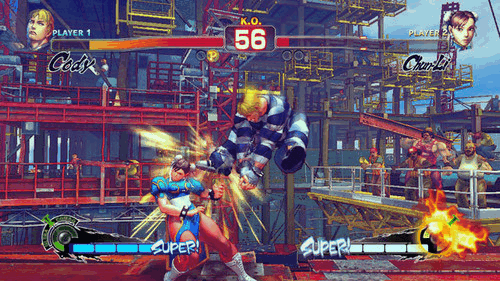 That's what I call Prison Break