Granny friendly phones
Six simple handsets for your aged relatives
The majority of the phones on test come from specialist manufacturers. In the US, mobile phone makers and networks must by law offer a number of handsets that satisfy some or all of the Hearing Aid Compatibility (HAC) criteria. That's not the case over here, so British buyers have to turn to some unfamiliar names to get hold of a phone with a decent HAC score.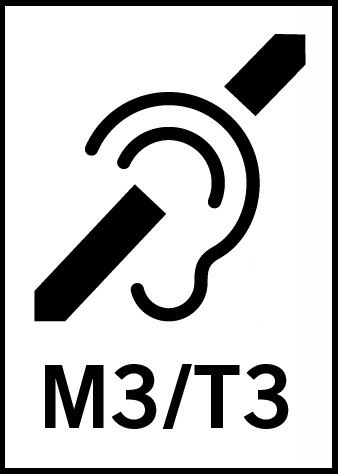 Thankfully, the HAC system has become something of a global standard. An HAC rating indicates how well a phone will work with a hearing aid in microphone mode - the M part of the rating -  and how well it will function with telecoil hearing aids - the T part.
Each feature is rated from 1 to 4, giving potential ratings from M1/T1 (poor) to M4/T4 (excellent). T3 and T4 indicates a phone that will work either well or very well with a hearing aid in telecoil induction mode, while phones rated M3 or M4 shouldn't interfere with or suffer interference from hearing aids in microphone mode.
In the US, only phones rated M3/T3 or above can be advertised as being hearing aid compatible, but that's not the case here.
The HAC rating is not a guarantee of complete compatibility - much will depend on the type of hearing aid in use - but generally speaking the higher the HAC rating the more likely you are to be satisfied with the phone's ability to operate alongside a hearing aid.
Talking Phones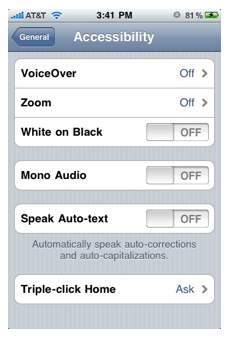 For folk who can't see or have very poor sight, the Royal National Institute for the Blind (RNIB) recommends Apple's iPhone 3GS. The handset includes VoiceOver, a feature that, when activated in iTunes or on the device itself, will speak out the names of buttons and other on-screen elements when the user runs his or her finger over them. You can also set the screen to display white on black.
VoiceOver is built into the 3GS, so the only cost is the handset itself.
If a 3GS doesn't seem appropriate, the RNIB also recommends Nuance Talks Premium, a £150 app for certain Symbian-based Nokia handsets - not the 7230, alas - that, like VoiceOver, reads out what's being displayed on the handsets screen.
The RNIB has a good document detailing the options here (PDF) or you can call its advice line: +44 (0)845 900 0015.
Sponsored: Minds Mastering Machines - Call for papers now open