Ten Essential... iPhone Games
Gaming-on-the-go heaven

Street Fighter IV
With only eight playable characters, one button each for punches and kicks, and no survival mode, you'd be excused for thinking Capcom has made a hash of porting SFIV over to the iDevices. Get over those initial concerns, however, and you'll find you've just picked up the best fighting game on the system to date.
By simplifying the controls and visuals, and keeping the character roster to a minimum, Capcom has concentrated on cramming the essentials of the SF experience into the limitations of the hardware. Providing excellent precision in its on-screen controls, the developers have managed to retain almost every move, combo and special from the original arcade game. And while the single player campaign is tragically short, local Bluetooth versus should keep you and your mates in Hadouken-heaven for months to come.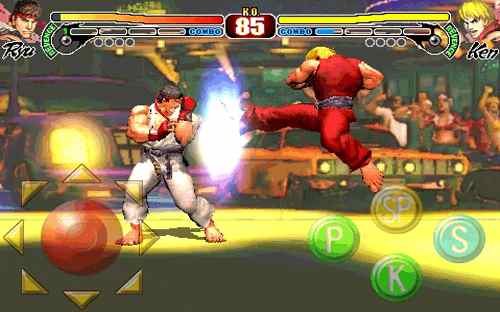 ---

Reg Rating 75%
Publisher Capcom
Price £5.99
More Info and Download Street Fighter IV

N.O.V.A - Near Orbit Vanguard Alliance
Admittedly, N.O.V.A only makes it onto this list because it's the best FPS available on the iDevices. That said, to say it's only the best of a bad bunch would be a great disservice to Gameloft's achievements.
It's a real showpiece for the tech and handles 3D with surprising ease, especially on the 3GS or third-gen Touch. And while we still await the definitive answer to the iDevices' twin-sticks and buttons conundrum, Gameloft has at least created a pretty decent control system, one which puts even some PSP titles to shame.
Ironically, the iPad version, while reportedly doing an excellent job of upping the resolution and textures, is rumoured to have introduced problems into the controls. Even after customising them, the placement of some of the controls is apparently just too far apart to make for comfortable extended play.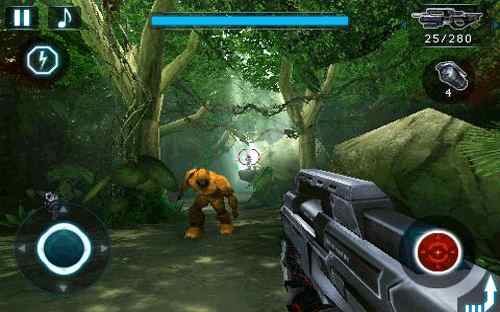 ---

Reg Rating 70%
Publisher Gameloft
Price £2.99 (£5.99 iPad version)
More Info and Download N.O.V.A. and N.O.V.A. HD
Sponsored: Minds Mastering Machines - Call for papers now open