Buyer's Guide: Mini Desktop PCs
The Pros and Cons of tiny PCs
When it comes to memory you have to look long and hard to find a system with less than 2GB of Ram and many PCs come with 4GB which is very generous indeed. Bear in mind that Windows 7 Home's 32-bit editions can't use more than 3GB of memory, so don't shell out for a lot more than that unless you also spec up your machine with 64-bit Windows 7.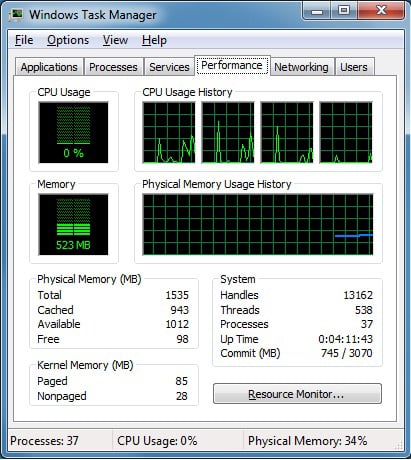 Having a dual-core processor makes a big difference to the performance available to you
Storage is cheap, and you're likely to be offered mini PCs with plenty of hard drive capacity. How much you need will depend on what kind of use you plan to put the machine to. A web-centric nettop, for example, won't require anywhere near as much storage as a device you plan to connect to your telly for video playback. Even a media centre system can get away with a small amount of storage if it'll be simply streaming content off network-connected storage.
Bigger, larger, faster - 7200rpm vs 5400rpm or 4600rpm, for instance - hard drives also generate more heat in use which will, in turn, put more strain on the machine's cooling system. The PC will be able to cope, but it might make more noise in the process - and you don't want that to interfere with your listening or viewing pleasure.
If you accept that a small and quiet Mini PC has limitations then the choice of CPU becomes less important than you might think. We regard a dual-core Intel or AMD CPU to be desirable in any circumstances and essential if you're running Windows 7. ®
Next: Acer Aspire X5900
Mini Desktop PCs Group Test
Sponsored: Minds Mastering Machines - Call for papers now open