Buyer's Guide: Mini Desktop PCs
The Pros and Cons of tiny PCs
Pretty much any TFT display can show a 720p HD movie - 1280 x 720 resolution - and you don't need to pay more than £150 for a 22in 1920 x 1080 display that can handle full HD. Assuming, of course, you're not simply hooking it up to your HD TV. Most mini PCs have an HDMI port for this, or a DVI connector which can feed a telly's own HDMI port via an adaptor. VGA is best avoided if you can.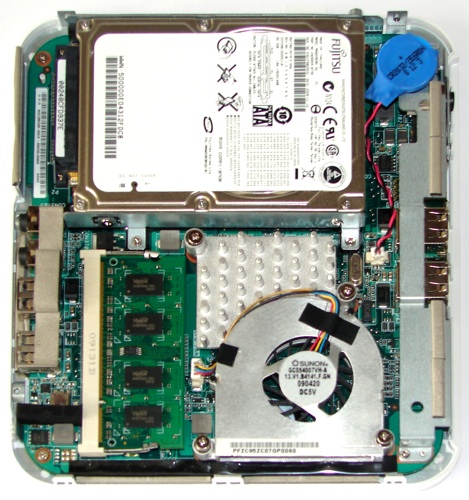 Expansion will be limited, but you should be able to upgrade key components, like the hard drive
Sources for HD movies are Blu-ray Disc - which requires a suitable optical drive - and downloads, both of which also mandate a dual-core CPU and graphics chip with a movie decoder. Watch out for machines with Intel integrated graphics cores, especially those in Atom CPU-equipped PCs, as they are generally not up to smooth full HD playback. Nvidia's Ion platform allows Atom-based mini PCs to handle HD with ease - and to make a decent stab at casual 3D gaming.
Proper gaming is a different matter as you need a combination of processor and graphics that is beyond the capabilities of many mini PCs. A digital graphics output is vital and we favour the neatness of HDMI over DVI.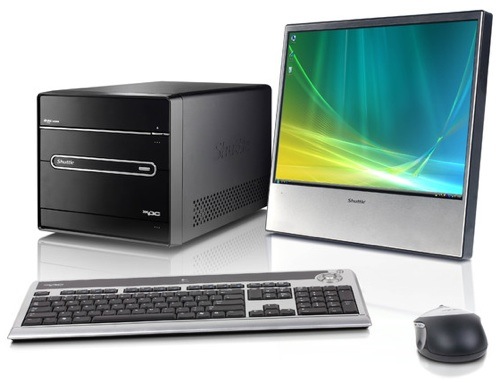 Size matters
Any of the current crop of integrated graphics chips from AMD ATI, Intel and Nvidia will deliver superb standard definition movie playback with the bare minimum of CPU load.
Sponsored: Minds Mastering Machines - Call for papers now open