JooJoo tablet offered to Brits
12in iPad alternative, anyone?
Fusion Garage has made its 12in Atom-based tablet, the JooJoo, available to buyers outside the US.
UK residents can now order the large iPad alternative for £319 plus £15 postage and packing - a grand total of £334, which is roughly what the most basic 9in iPad is expected to retail for.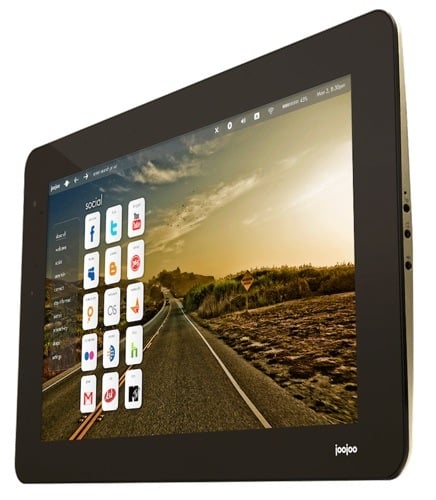 The JooJoo: sporting a 12in touchscreen and an Atom N270 processor
Apple, however, is believed to have sold more than a million iPads whereas Fusion Garage has managed to sell somewhere in excess of 64 units, if an email sent out to pre-order customers and which named them all is to be taken at face value. The email was made public by blog Uneasy Silence.
That was earlier this month, and FG may have sold a few more since then.
The JooJoo is the tablet originally expected to be marketed as the CruchPad and the subject of a very public spat between Fusion Garage and CrunchPad orginator TechCrunch blogger Michael Arrington. Both sides are currently arguing it out via m'learned friends.
You can order your JooJoo here. ®
COMMENTS
Not like
Seen the Engadget review - shame.
Is it too much to ask to have a decent non-apple tablet?
Likeing the hardware . . .
... but the early reviews suggest the software leaves something to be desired. Hopefully a few updates down the line, this will be a real contender.
TinTin
Is this JooJoo anything like the "juju" causing so much trouble for TinTin in Belgium and Congo?
http://www.guardian.co.uk/world/2010/apr/28/tintin-congo-racist-ban-belgium
I'm not sold
"There are just so many things we wish Fusion Garage did differently with the JooJoo. Even putting aside the fact that Apple's $499 iPad brings more to the table than just web browsing, the JooJoo is less portable, has a worse (if larger) screen, is unintuitive to use, and ships with half-baked software."
http://www.engadget.com/2010/04/05/fusion-garage-joojoo-review/
Car battery?
I'm sorry, where did you get car battery from?
No sign of a car battery here:
https://thejoojoo.com/sites/accessories
I'm almost tempted to stick one on my xmas list so I don't have to lug my 12.1" laptop around (which has a knackered battery so does need a car battery, along with car attached to it and an inverter to power it on the move).
Rob