Nokia unveils digicam-beating cameraphone
12Mp N8 announced
Nokia has introduced its first Symbian 3 smartphone, the N8. The handset's headline feature: a 12Mp camera that the Finnish phone giant claimed can "rival dedicated point and shoot cameras".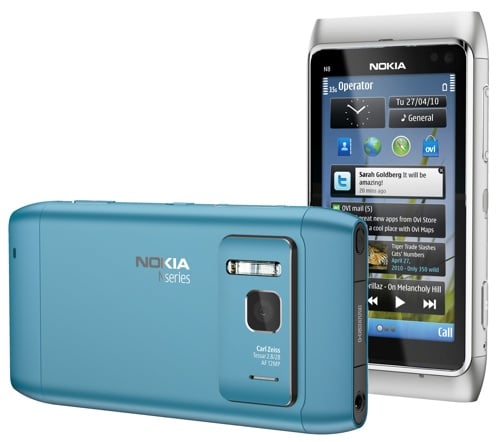 Nokia's N8: compact camera-beating snapper?
Key to that claim are Carl Zeiss optics, a xenon flash and a "substantially" larger sensor than most cameraphones sport - though it didn't specify how large the sensor actually is. The proof of Nokia's claim will come - or not - when the N8 is independently tested.
The N8 also boasts a 3.5in, 360 x 640 touchscreen, 16GB of storage, 720p HD video recording and all the media playback, social networking and satellite navigation features you'd expect a top-of-the-range smartphone to offer.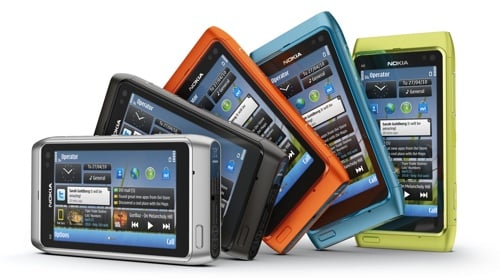 Runs Symbian 3
Symbian 3 adds a raft of iPhone-style multi-touch controls, including pinch to zoom. It also presents three home screens full of apps and widgets. Nokia said the OS also features improved 2D and 3D graphics for a faster and more responsive UI, greater memory management and a visual task manager.
The N8 will go on sale in Q3 for €370 (£321) before VAT and network subsidies. ®
COMMENTS
Maybe...
Could this be a decent Nokia phone at last?
Re: Sensor Size
I believe the question refers to the physical size of the sensor, not the resolution. The importance being that a larger physical size is better, for a fixed resolution.
For example, see http://www.dpreview.com/news/0210/02100402sensorsizes.asp
The answer to this question seems to be 1/1.9" which, according to the following page, is quite impressive:
http://blog.gsmarena.com/how-large-is-the-nokia-n8-12-megapixel-large-image-sensor/
the death spasms continue
It's not about the phone, it's about the platform. And this one is just a curiosity on the inside.
Who is Sarah Goldberg?
Who is Sarah Goldberg? And what will be amazing?
"didn't specify how large the sensor actually is"
According to http://www.symbian.org/devices/nokia-n8 and Nokia Conversations website, it's 12-megapixels.