HP challenges Data Domain in deduplication
Microsoft Exchange and SQL appliances as well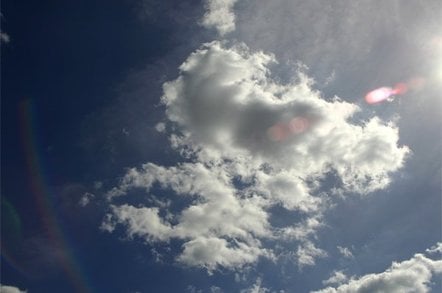 HP is expanding is aiming to take on Data Domain in the deduplication market, and developing SQL and Exchange appliances in the Exadata mould.
Garry Veale, HP's StorageWorks VP for EMEA, talking at HP's Technology@Work event in Frankfurt, said the company will complement its VLS Sepaton-sourced enterprise deduplicating disk backup system with an enhancement of its existing D2D technology. This is a product for the small-to-medium business market and carries out inline deduplication - stripping out sub-file-level redundancies in data as the data stream arrives at the product - rather than post-process (aiming for all the data to arrive before commencing deduplication).
The VLS does its deduplicating in a post-process style, waiting for some data to land before running the deduplication concurrently with the landing of more data in the device.
The Data Domain deduplication strategy is to have a darn good set of inline dedupe algorithms and throw CPU horsepower at them such that inline deduplication is practicable. The way is open for HP - or any other inline deduper, such as Quantum - to do the same thing and throw Nehalem cores at its own inline deduplication algorithms and emulate Data Domain. If they can cluster deduplicating boxes together with global deduplication across the cluster then so much the better.
Veale said there should be "a couple of announcements later this year on ingest and post-process deduplication. They will complement what we have today. It will involve HP IP (Intellectual Property)." He said that the D2D product technology will be scaled up to build the coming products.
There is currently a fair amount of third-party sourcing of technology in HP's storage products. David Donatelli, HP's EVP for its enterprise servers, storage and networking, said: "You will see us expanding the native IP we offer in storage."
He talked about HP working with Microsoft to offer SQL and Exchange 2010 appliances in the Oracle Exadata mould, with specifically tuned appliances and optimised software to deliver greatly improved SQL and Exchange performance. Exadata read caching was mentioned but nothing specific was said about using solid state drives to increase data I/O rates.
The development is part of the $250m partnership with Microsoft that HP announced earlier this year. The hardware will use HP's Converged Infrastructure (CI) with Donatelli saying: "We'll take the CI and add Exchange and SQL and ensure that they are optimised to run on it. It's an appliance or a machine with an integrated vertical stack with optimised application software all the way through."
It is inevitable that people might wonder about the future role of the VLS product if HP scales up the D2D technology to produce a mid-range product. The likelihood is that, as in drive arrays where is widening and refreshing its mid-range offerings whilst keeping the HDS-sourced high-end XP array, it will focus the enhanced D2D product into the mid-range and not trespass on VLS ground. ®
Sponsored: Minds Mastering Machines - Call for papers now open