Google Maps absorbs Earth view
Bringing Google Earth to a browser near you
Google Maps yesterday got a new tab - an "Earth" option which injects all of the meaty goodness of Google Earth into the search monolith's online cartographical offering.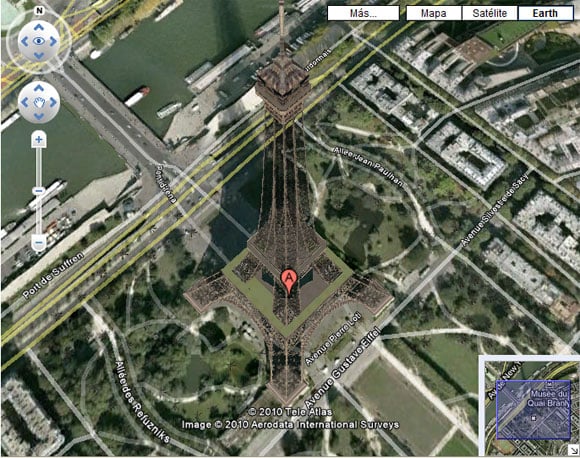 Google explains: "Earth view uses the same technology that powers the Google Earth desktop application. It allows you to view the same high-resolution imagery, terrain, and 3D cityscapes, all from right within your browser. We built the new Earth view on the Google Earth API and browser plugin, which make it easy for web developers to include Google Earth in their own websites."
If you don't already have Google Earth, you'll need the Earth plug-in to enjoy the experience.
A quick caveat, though. Not everyone is wildly impressed with the "Earth" experience, as you can see here. This hack had no issue with it (running on Chrome), but can't vouch for performance in other browsers. ®
Sponsored: RAID: End of an era?