Universal Netbook Car Mount Kit
OK, I'll come clean, unless your netbook has GPS fitted I can't actually think of a really good reason to buy a screen mount for it, but come on, it's a screen mount - for a netbook! Essentially a satnav mount writ large, the unit attaches to your windshield with the customary vacuum cup while the business end has a foam-lined adjustable grip that will hold laptops of up to 13in in screen size and 5kg in weight. Once installed it's surprisingly solid, allowing you to open the screen and use the keyboard but for the love of God, please don't use it while barreling down the outside lane of the M6. A smilar sentiment is repeated in big letters on the front of the user guide for the terminally stupid. The flexible gooseneck allows for a fair degree of movement so getting the perfect viewing angle is never a problem. When GPS becomes a more common netbook feature you will all want one.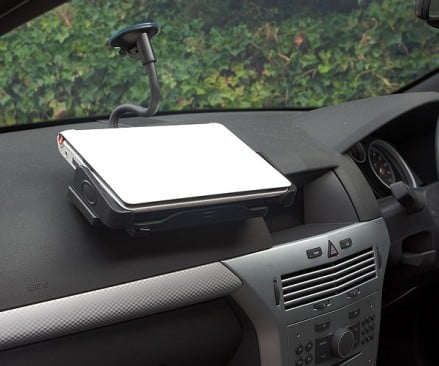 Zoom 3G Modem
A netbook without mobile broadband is a bit like John Barnes' performance at the 1990 World Cup: a horrible case of unfulfilled potential. You could go to any of the major telcos for a dongle, but then you're stuck with their network and contract. So unless you are a heavy user and need an 'unlimited' data tariff, an unlocked dongle and a PAYG SIM is a better option since it will let you pick and chose your network as needs dictate. And this one's nice and cheap. Zoom's quad-band GSM/Edge, tri-band HSDPA modem supports speeds of up to 7.2Mb/s downstream and 5.76Mb/s up - not that you will ever see anything like those speeds in the real world, of course - and comes with a MicroSD slot good for cards up to 4GB in capacity. I tested the Zoom on the 3, Vodafone and T-Mobile networks and found it both reliable and easy to use. The embedded Windows and Mac software is rather good too, though like many combo 3G modem/Micro SD dongles, Ubuntu's network manager simply wasn't interested.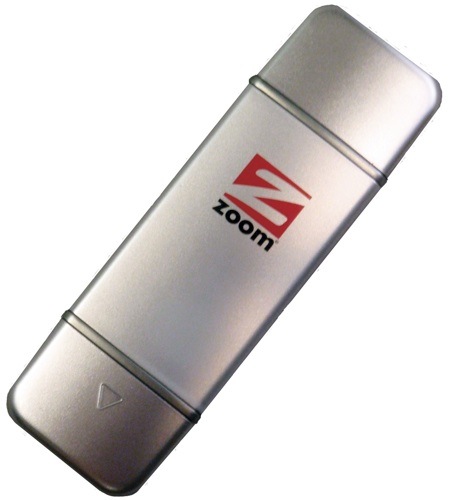 Reg Rating 85%
Price £68
More Info Expansys
Ten Essential... Netbook Accessories