Sony Bravia KDL-EX703 32in Freeview HD TV
Small screen star?
Review Telly makers may be keenly touting 3D, but what rather more folk have been looking forward to this year is the debut of free-to-air HD programming that doesn't require you to have a satellite dish bolted to the side of your house.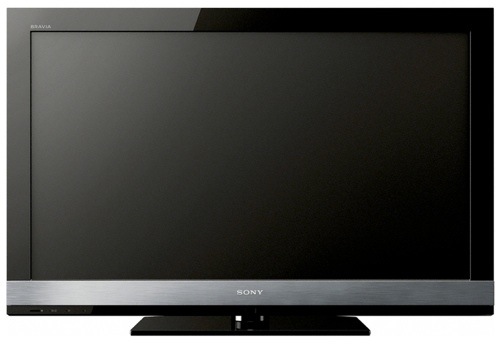 Sony's Bravia KDL-32EX703: look says 'TV', not 'design statement'
Freeview HD's roll-out continues apace from its December 2009 debut, but it has taken until now for manufacturers to get TVs with integrated DVB-T2 tuners and MPEG 4 decoders out to the UK's electronics retailers. Sony's 26-60in Bravia Essential line, of which the KDL-32EX703 is one of the top-of-the-line models, are among the first.
Branding a TV as part of an 'Essential' series might suggest that it's a basic model, and while the EX703 might not sport some top-end features, it's certainly no pared-back offering. This model has a 1920 x 1080 full HD resolution, LED backlighting, 100Hz picture interpolation, internet connectivity, said Freeview HD tuner - it'll pick up standard-definition Freeview too - and a host of ports all wrapped up in a package that says, simply, 'I am a telly', not 'I am a conversation piece' or 'I am a design statement'.
At a given size, the Bravia Essential TVs run through from standard 50 interlaced fields a second with a fluorescent backlight, through 100 interlaced fields a second with the same backlight, which, in the top model, is replaced with an edge-mounted LED backlight.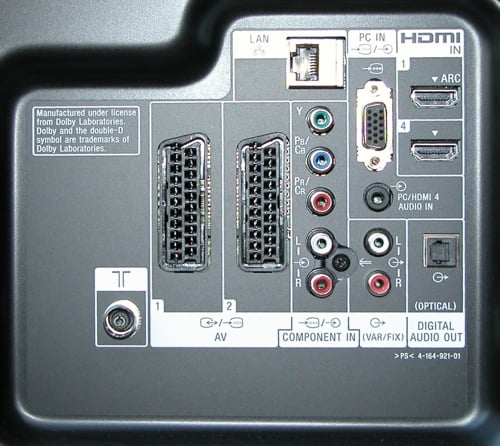 No shortage of ports on the back
Uniform edge backlighting isn't going to give the contrast range that area-specific array backlighting will, but it does a darn good job here. Blacks look appropriately black, whites look white and colours are bright and rich. While I can't say, hand on heart, that the extra £200 the LED version commands over models with a fluorescent backlight is a must-spend, there's no question the EX703 presents a very nice picture.
COMMENTS
Sony...
it's a sony. They'll most likely update it after you bought it to remove the feature you wanted anyway
DLNA support
See here:
http://support.sony-europe.com/tutorials/tvhc/dlna/dlna_comp.aspx?site=odw_en_GB&m=KDL-32EX703
Nothing new supported over DLNA from last season's 5500 models
Does it stream avi over ethernet?
There is EU legislation covering stand by power for electrical equipment, you need to look athe EuP Directive and the appropriate implementing measure for standby power, believe current legal requirement is 1W max, hence newer Sony TV's actually have an on/off switch.
One thing I am very interested in the playback of Divx or Xvid over the ethernet interface, I have a readnas NV+ and would like to know if I can stream these avi files directly from the NAS to the EX series TV. I have read the sony manuals and it would only appear to play these formats from the USB port not the ethernet. Can someone please confirm?
I would love this to work so I can lose some boxes out of my AV system
Standby power doesn't stay that high for long
Standby power that high is only temporary while checking for updates to the channel list and for software updates in the broadcast. It will then return to its advertised amounts. There is EU regulation which this passes.
Also you pick the most expensive 32" model that Sony sell and then complain it is expensive.
Similar features except LED backlight are available from the 32EX503 at about £700 in Argos. If you don't need the Motionflow 100Hz you can go down to the 32EX403 at about £550 in Argos.
15 watts on standby?!
What on earth does it do with FIFTEEN WATTS while standing by? My old 1980s Phillips TV stands by on just three watts (which I regard as three too many).
We really need some EU-wide legislation on standby power usage, to force manufacturers to get standby power usage down to milliwatt levels. Hint: disconnect the switch-mode PSU *completely* from the mains, and run standby functions off a rechargeable battery which recharges every time you turn the set on.