Canon EOS 550D DSLR
The semi-pros' second camera?
The Quick button is a neat way of displaying all the available customisable functions for the mode you're currently operating in. There are some modes where the ISO is always going to be in Auto Mode, as is the White Balance and hence can't be altered. But assuming that you will want to experiment, you certainly have some choice in most modes, and a swift way in too.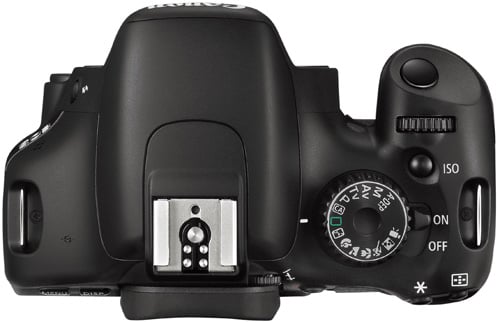 Unlike its bigger brothers, the dedicated ISO button is an easy find
Canon still insists on putting various hieroglyphs on the selection dial for sport, portraiture, landscape and the like. To be frank, I had never used these modes till now, yet found I got a good result every time. However, if you are keen, you will quickly find out what works in different scenarios and, if you have them, use the most appropriate lens. I also like the dedicated setting for just switching the flash off, so it won't pop up for the shot. It allows you to quickly capture two very different looks before everyone loses interest.
ISO has it's own button up top within easy reach of your shutter finger. I think this is better than being in a cluster of identical buttons on the higher end cams, which can involve a bit of pot luck. I guess when you handle these long enough, you get muscle memory.
In the field, I had total confidence in shooting past 800 ISO. In fact, I think you could happily shoot at it's unexpanded maximum of 6400 in a way you did with 400 ISO film pushed a stop to 800. It is acceptable and anything under is actually printable and excellent.
That said, I must stress I was using some of Canon's decent L lenses when testing this camera. Incidentally, the EOS 550D can go to 12800 through a custom function labelled H, but as you can see from the ISO tests, there's a price to be paid at this end of the range.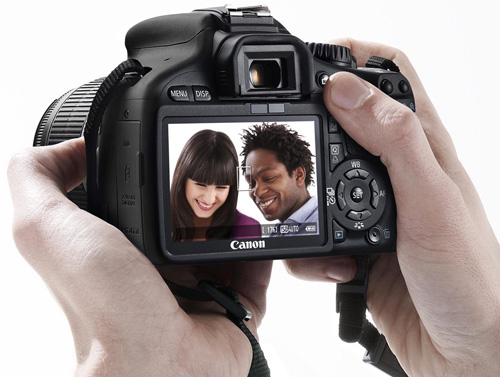 The 3in screen delivers 100 per cent of the captured image
The screen is very good indeed and in keeping with the image dimensions too. To my eye, its 1,025k resolution certainly makes a difference. It really helps with manually focusing in Live View mode, and gives fantastic confidence that you did get the shot. And, because of the body's small frame, it looks especially large.