HDS scores one way deal with Sepaton
Lack of reciprocity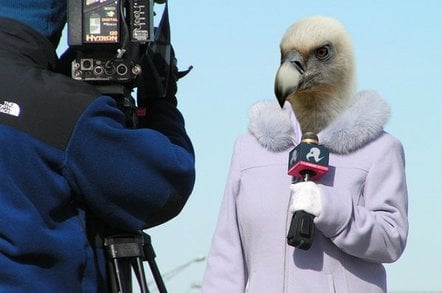 Clustered deduper Sepaton is going to resell Hitachi Data Systems' AMS arrays, but HDS isn't taking Sepaton's deduplication product.
Sepaton makes clustered duplication systems which deduplicate globally across the cluster. Its products are OEM'd by HP. Competitor EMC/Data Domain has just announced a 2-node high-end system with global deduplication and deep integration with NetBackup via OST links with the media server. Sepaton is adding OST support itself.
There is now a global reseller agreement between Sepaton and HDS under which Sepaton will resell the modular AMS 2100 array as its storage back-end for its S2100-ES2 Series 1900 and 2900 deduplicating products. Sepaton says the 1900 and 2900 products have 99.999 per cent data availability with no single point of failure, hot swappable major components, dual-battery backup for the cache, and RAID-6 dual parity support. They also have 2TB SATA drives and usable capacity per shelf starts at 12TB with 1TB drives and 24TB with the 2TB ones.
Sepaton says a 24TB product can store from 48TB up to 1PB of raw data once it's been deduplicated.
There is no reciprocal deal here though; HDS is not reselling or OEM'ing Sepaton's deduplication technology. The sub-file level deduplication arrangements we know of for HDS are, firstly, a certification of Ocarina, whose software is resold by BlueArc for its NAS products; HDS has an investment in BlueArc by the way. Secondly, IBM/Diligent's ProtecTIER deduplication is sold by HDS as part of its virtual tape library (VTL) offering. That would compete directly with the Sepaton product.
The new Sepaton products will be available in June. Configurations start with a single 12TB node system at $175,000 and a 24TB system at $417,600. ®
Sponsored: Minds Mastering Machines - Call for papers now open