Citrix profits soar on hodgepodge of desktop virt
Seven up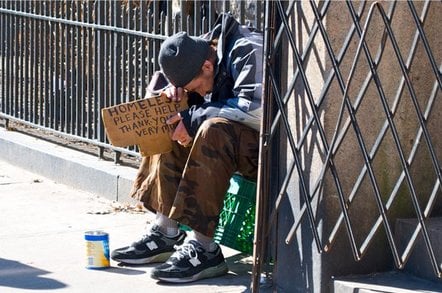 The mish-mash of application, desktop, and server virtualization that make up the Xen family of products seems to be working for Citrix Systems. In the first quarter ended in March, the company's sales were up 12.3 per cent, to $414.3m, and net earnings increased nearly seven fold compared to last year's tepid first quarter, hitting $47.3m.
During the quarter, Citrix pushed out $122.7m in new product licenses and gathered up another $163m in license updates across its virtualization and networking products. Software license sales rose by 9.7 per cent, while software updates rose in near lockstep, jumping 9.8 per cent. The GoTo family of online services from Citrix accounted for $84.9m in revenues, increasing by 18 per cent over the first quarter of 2009, with Web collaboration tools up 30 per cent. Other technical services sold by Citrix posted $43.7m in sales, up a similar 18.1 per cent.
David Henshall, chief financial officer at Citrix, said in a call with Wall Street analysts that the company's trade-up program helped drive that bump in software update sales. Under the program, customers using the XenApp application virtualization tool that has defined Citrix for more than a decade can move up to the XenDesktop 4 application and virtual desktop tool. The company's desktop solutions accounted for $264m in revenues in Q1, which was up 9 per cent year-on-year, and XenDesktop accounted for $32m in revenues in the quarter, up 7 per cent from the fourth quarter of 2009.
Citrix said that it had sold 1.5 million XenDesktop 4 seats between October 2009 through March 2010 and about a third of them have been activated and added that the XenDesktop 4 trade-up program had bolstered the company's deferred revenues by $14m in the quarter. Total deferred revenue in Q1 rose by $17m, to $636m. About 10 per cent of customers using XenApp who were up to for renewing their support contracts took the offer to move to XenDesktop 4.
More significantly for Citrix, the fact that half of the Fortune 100 are either using or evaluating XenDesktop for desktop and application virtualization is encouraging that the combination of tight budgets, flexible virtualization options, and the Windows 7 upgrade cycle are combining to mainstream desktop virtualization. Something Citrix desperately needs to continue in business, much less grow it.
In the call, Mark Templeton, president and chief executive officer at Citrix, said the company added 700 new customers for XenDesktop in Q1, and 20 deals ranged in size from 5,000 to 20,000 seats. One customer in Europe bought a license to the product to cover 140,000 seats, which is nearly one-tenth of the current installed base of seats for the XenDesktop 4 product.
The data center and cloud unit at Citrix accounted for a relatively skinny $61m in revenues in the first quarter, rising by 23 per cent. Because Citrix has been forced by market conditions to give its XenServer hypervisor away (or embed it into products like XenDesktop), sales in this category are dominated by NetScaler appliances (both physical and virtual ones), with a smattering of Essentials add-on tools for the XenServer hypervisor from Citrix and the Hyper-V hypervisor from Microsoft.
Templeton said that Citrix had seen over 30,000 activations for the freebie XenServer hypervisor in the quarter and that the box counters at IDC reckon that XenServers market share among virtualized servers has risen from 3 per cent in 2008 to 11 per cent by the end of 2009. "We believe we are on track to nearly double our share by the end of 2010, increasing our strategic footprint in corporate data centers and within cloud service providers," Templeton said.
He added that new versions of the XenServer hypervisor and Essentials tools for both XenServer and Hyper-V were in beta testing now, which will have features aimed at cloud providers and add more virtual networking features. These updates are no doubt due at the Synergy customer tradeshow hosted by Citrix in mid-May.
Henshall said that the Americas region was recovering more quickly than other regions, with sales up 14.1 per cent to $177.7m. Sales in the EMEA region at the company came to $119.4m, up 5.9 per cent. The Asia/Pacific region is not particularly large for Citrix, but grew by 12.8 per cent, to $32.2m. (Online services are not part of any of these geographical numbers, since the Internet either doesn't have a geography or spans the globe, however you want to look at it).
Citrix ended the quarter with $1.4bn in cash and equivalents and its board of directors has authorized the company to shell out $400m to buy back its own stock on the open market. Citrix already had $60m of a previous authorization laying around and spent $90m on share repurchases in the quarter just ended.
Looking forward, Citrix said it expected sales in the second quarter to come in around $430m to $440m, which would be 11 per cent growth compared to last year's Q2, with $393m in sales, at the midpoint of the range. For the full year, revenues are expected to fall between $1.765bn and $1.78bn, which represents around 10 per cent revenue growth for the year at the midpoint. That's better than Citrix was forecasting as 2009 came to a close, when it said sales for the year would be between $1.74bn and $1.76bn. Wall Street clearly wanted more than this, and as El Reg goes to press, the company's stock is off 5.3 per cent to $47.17 a pop.
Don't be surprised when Citrix beats this guidance (since it is probably managing expectations, as companies usually do) or if someone with deep pockets tries to come in and take a run at acquiring the company. With a market capitalization of $9.16bn, only a few companies could afford this, and of those, an even smaller number might be interested. A PC maker looking for a software biz could do it (Dell) or a systems software and server wannabe that yearns to now control the desktop could as well (Oracle). And of course, there's always IBM, but Big Blue has shown no stomach for doing big deals, and Microsoft, which is already tightly coupled with Citrix. ®
Sponsored: Minds Mastering Machines - Call for papers now open