Panasas adds high-capacity archive box
High-performance computing sees a boost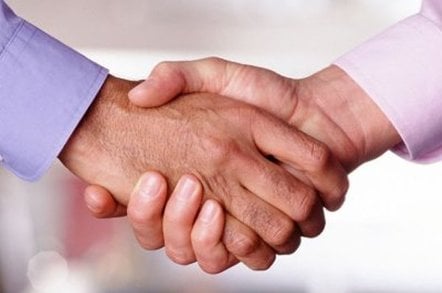 High-performance computing scale-out NAS supplier Panasas is launching its PAS HC product, a high-capacity archive store.
Panasas supplies PAS 7, 8 and 9 systems for high-performance computing (HPC) and performance-dependent technical applications needing fast access to millions of files. It uses its PanFS filesystem to provide the high throughput sequential I/O it says is typically needed by HPC, and the high IOPS but random I/O needed by technical applications such as financial trading system simulations, genome archiving and drug discovery.
Now it's adding the PAS HC product to provide a low $/GB price and a massive multi-petabyte capacity archival array, which works with the PAS 7, 8, and 9 systems. PAS HC is built from 19-inch rack units offering 960TB capacity - 120TB per 4U shelf - based on 2TB drives, and 5GB/sec throughput each. Naturally data access is said to be faster than from tape.
The PAS HC uses Intel Nehalem processors and a 64-bit O/S tuned for multi-core operations. The RAID controllers have a 64GB/sec back-end Fibre Channel capacity, 8 by 8Gbit/s links. Performance and capacity can be scaled independently. You add storage nodes as you need and the file system is, Panasas claims, unlimited in size.
Panasas' marketing VP Larry Jones said a key aspect of the scalability is the splitting of metadata into separate disk-oriented and user-oriented sets.
PanFS offers a single global namespace and automatic load balancing, and capacity can be added non-disruptively as the system is self-configuring. It supports CIFS, NFS, parallel NFS (pNFS) and DirectFLOW access. Panasas says the pNFS standard (NFS version 4.1) was approved 2009 and pNFS deployments will be seen in 2011.
Up to 12,000 clients are supported on a single PAS HC system. Data is protected by a RAID 6 scheme, protecting against two drive failures, and there are the usual redundant power and cooling facilities and automatic failover and restoral. Installation is said to take a quarter of an hour.
The application areas for the PAS HC system complement the application areas that the PAS 7,8, and 9 boxes are sold into. Panasas suggests we envisage satellite imagery and a test data archive for nuclear weapons simulation, an image archive for health research and a seismic data archive for oil and gas exploration. The idea here is that a single fuel system can encompass both the HPC/technical application files and the archive data, a single silo covering both situations.
Jones said: "We built PAS HC in conjunction with our largest customers, including Los Alamos Labs. With Panasas you're getting performance; it's not just a tape archive replacement."
The competition is likely to be the IBM SONAS product using GPFS and Isilon. Panasas is not targeting object storage or the content-addressable storage market but could layer on an object capability in the future. We should expect more announcements from Panasas over the next few months, Jones says. Perhaps there will be a flash story - Isilon having added flash to store file metadata in its products.
The PAS HC price is intended to be less than a dollar per GB. ®