Dell Inspiron One 19 Touch touchscreen all-in-one
Gives the finger to touch tech PC price premiums
Perhaps I've been spoiled in the past with most other touchscreen all-in-ones coming supplied with quality wireless input peripherals. However, Dell's mouse won't even plug into the keyboard, meaning that two of the system's six USB ports are occupied from the start.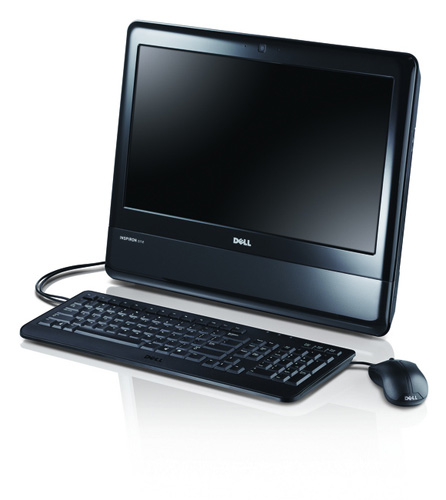 With its 19in (actually 18.5in) display, the computer is barely wider than the keyboard in front of it.
Hang on, why is Dell bundling USB input devices at all, when there are perfectly good PS/2 ports at the back of the computer? All computers lack sufficient USB ports, in my opinion, and here's Dell throwing two of them away unnecessarily.
Apart from these personal irritations, the Inspiron One 19 Touch is a generally good all-in-one with touch control. Its performance is rather average for a 2.6GHz dual-core CPU, no doubt in part due to the integrated graphics chipset, but acceptable for everyday office work and home use. I wouldn't rely on it for hardcore gameplay. Everything else, though, including video playback, runs well.
Verdict
Dell deserves credit for creating a pretty decent touchscreen PC for the price. However, touchscreen in a desktop PC is a lifestyle feature rather than an application-driven one, and I wonder whether Dell has sacrificed too much to achieve it. The small screen, the integrated graphics chipset and the cheap input peripherals won't keep the style-conscious buyer happy for long. On the other hand, if you simply want to get started with touchscreen computing, the Inspiron One 19 Touch is a very affordable way in. ®
More Touchscreen PC Reviews...

HP
TouchSmart 600
PsiXpda
Pocket Computer
Acer Aspire
5738PG Touch
Packard Bell
oneTwo M
Sponsored: Minds Mastering Machines - Call for papers now open

Dell Inspiron One 19 Touch touchscreen all-in-one
Low-cost all-in-one desktop PC with touchscreen control.