AMD: Our best competitive server position in years
Gonna make it up in volume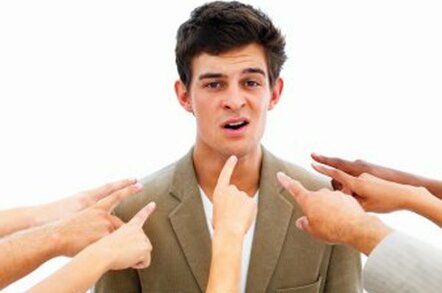 Comment If you were thinking that Advanced Micro Devices was going to report killer server processor sales in its first quarter 2010 financial results, you were bound to be disappointed.
The company is in the middle of two product transitions and is lagging behind its rival by several weeks and a certain amount of OEM enthusiasm. But AMD wants to get those server makers enthusiastic about the just-announced 12-core "Magny-Cours" Opteron 6100s for servers with two and four sockets and is working to get them pumped about the six-core "Lisbon" Opteron 4100s, which are aimed at machines with one or two sockets.
AMD thinks it delivers equivalent performance to whatever Intel can throw at the 2P or 4P server space, and delivers better performance per watt and better bang for the buck. It is itching for a price war so it can gain some market share to win the respect of more server makers.
But there is a bit of a chicken and egg problem here, as with the original Opterons launched back in 2003. Thus far among the tier ones HP and Dell have embraced the Opteron 6100s, though somewhat tepidly. Server wannabe Acer, which ate Gateway, also a server wannabe, came out swinging on Magny-Cours announcement day last month, and white box server champion Super Micro has been talking up its Opteron machinery since last fall.
For whatever reason, though, this doesn't feel like 2003, when IBM and Sun Microsystems backed the original Opterons, when the Xeon product line was truly backwards. Hewlett-Packard eventually jumped in, years later, and even Dell was dragged to the Opteron party by customers.
Server makers are enthusiastic about getting another year of mileage out of their Nehalem-EP servers, in as much as they can just drop the new six-core Xeon 5600s in them and do no more work, and they are also eager to monkey around with the new "Nehalem-EX" Xeon 7500s, to create fat memory servers that, for a price, give the Opteron 6100s a serious run for the money in the 2P and 4P space.
The price difference for the processors is rather dramatic - Intel is charging Itanium prices for the Xeon 7500s, while AMD has slashed the cost of the Opteron 6100s to a lot less than what it was charging for the Opteron 8400s used in 4P boxes. The Opteron 4100s will be less costly - in some cases a lot less - than the Opteron 2400s they replace.
Wall Street has finally noticed this. On a conference call with analysts after the market closed, Dirk Meyer, AMD's president and chief executive officer, and Thomas Seifert, the company's chief financial officer, were asked in myriad ways the same question without anyone just coming out and saying this in plain English: "Are you guys just trying to make it up in volume?"
The answer, in case you haven't been reading El Reg, is yes. But don't expect AMD to come out and admit that. Because if this strategy doesn't work and OEMs decide that server buyers want the Intel Xeon 5600s and 7500s despite their higher prices (and possibly giving server makers higher margins), then AMD is stuck between a chip design and a wafer baker.
"To the extent that we disproportionately grow our server business, that's all upside for us," said Meyer, waving away the questions about the effect of a price war on margins like annoying flies buzzing around a cash cow.
"We're in the best competitive position that we have been in since the middle of 2006," Meyer added. When pressed further, he reiterated the line about disproportionate growth in servers being all good.
Sponsored: Minds Mastering Machines - Call for papers now open