US government probes HP bribery claims
Investigation widens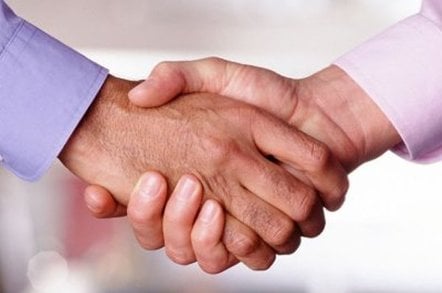 US Securities and Exchange Commission regulators are reportedly probing bribery allegations against tech giant HP, after its Moscow headquarters were raided by Russian investigators earlier this week.
German and Russian authorities are already looking into claims that HP bribed its way to victory in a big contract. They ordered the Moscow raids in an effort to gather evidence against the company.
The Germand and Russian officials are investigating whether HP may have paid €8m in bribes in order to secure a €35m contract to provide Russian prosecutors with a secure communications system.
A German prosecutor's spokesman told the Wall Street Journal earlier this week that they were probing allegations of breach of trust, tax evasion, money laundering and the creation of a slush fund.
The Journal now reports that the SEC, and the US Justice Department, are also looking into the matter, and that HP has confirmed it is "cooperating" with the agencies. The SEC would pursue any civil charges that might arise from the investigation, while the Justice Department would handle any criminal actions.
It's understood that Swiss and German police first went after ten HP executives back in December when search warrants were issued. HP told WSJ that it cooperated with that investigation.
German investigators allegedly traced money to accounts in the UK and Delaware and are now on the trail of accounts in Wyoming, New Zealand and the British Virgin Islands. Police are currently going through thousands of emails relating to the ten individuals.
The case is further muddied because the 2003 contract between HP and the Russian prosecutor general was signed by an HP executive who is remaining silent and an unknown Russian official - the signature is illegible.
We asked HP to comment on this story, but at time of writing it hadn't got back to us with a response. ®
Sponsored: Minds Mastering Machines - Call for papers now open