AA intros car parking space locator app
Have you paid and displayed?
Not sure where to find your nearest NCP? Drivers can now look it up on an iPhone thanks to the Automobile Association.
The AA has released an app that allows you to enter a location and get a map showing where you'll find parking bays, be they free or not. Street parking options appear to have been omitted, however.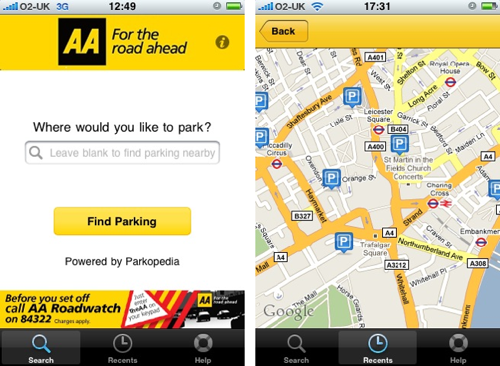 And to save you from driving to your chosen car park only to find it full, alongside the opening times and charges the app will, where it can, tell you how many available spaces there are. You can help keep the database up to date, by reporting space availability yourself.
The AA said the app will also guide you straight to the selected car park.
Early feedback on the iTunes App Store suggests the app's not half bad at listing car parks outside the major metropolises.
AA Parking costs £1.79, but it's a shame the AA has included in-house adverts too. You can download it here. ®
COMMENTS
Hmm, the data accuracy looks a bit suspicious
If users can tell the AA how much space is available, that's surely an admission that the site doesn't have a mechanism for getting the information from the site owners so the information is going to be very sporadic.
The screen dump suggests the "AA" data is actually provided by parkopedia and, assuming they use the same info that drives parkopedia.com, even the location and price of the car parks hasn't been properly verified. I put in a post code of a venue I know well, and it informed me the venue's car park was "max £5.50" (but there isn't a charge at all) and listed a supermarket as a nearby car park, implying it was free (which it isn't) and couldn't be used for my stated visit (8.30-5pm) because it's limited to 3 hours. It also gave the price of one of the other car parks as £x for 30 minutes instead of giving the all-day price which would be charged for the stated period.