Oracle murders free OpenSolaris CD shipping
Community mulls fork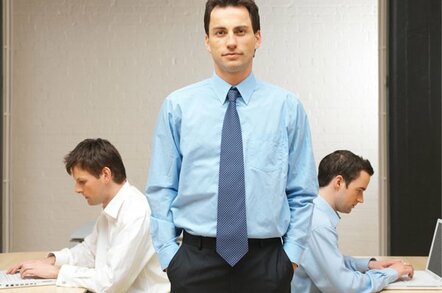 Oracle has murdered the OpenSolaris free CD shipping program.
On Wednesday, with a post to the OpenSolaris website discussion mailing list, Oracle program manager for Solaris core OS technology engineering Derek Cicero announced that the company "is no longer offering a free OpenSolaris CD program at this time." Program links and icons have already disappeared from the OpenSolaris.org site.
At the end of his brief missive, Cicero tells readers they can still download OpenSolaris from the site.
As The H points out, this isn't likely to reduce the growing tension between Oracle and the OpenSolaris community. A day before the death of the free CD shipping program, a "Call to Action" thread on the OpenSolaris Governance Board (OGB) mailing list howled for more information on Oracle's plans for the platform, and some suggested that the project should be forked.
"Either we get answers from Oracle or the OGB needs to separate the OpenSolaris Community from Oracle and be truly autonomous," said one poster. "That means we get the development of OpenSolaris completely out in the open and let the community run it, not Oracle. While I would like to believe that Oracle is just unsure of how to handle the OpenSolaris community, they've had plenty of time to think these things over before the acquisition completed. It's not like Oracle wasn't already calling the shots beforehand inside Sun anyways."
But others believe it's a little too early to do so. "Asking for autonomy at this juncture would be very foolish I think," said another poster. "If they grant it, they will essentially expect us to fork and re-establish the community without Sun/Oracle resources. That means the website goes, communication is severed, employees are instructed not to putback to the autonomous codebase, etc. I think it would go very very badly and we'd essentially help kill the community."
Separately, as InfoWorld reported last month, Oracle has also tweaked the Solaris download license so that the OS can only be used for 90 days - unless you purchase a service contract. ®
Sponsored: Minds Mastering Machines - Call for papers now open