All-in-ones grease great quarter for PCs
Bounceback-and-a-half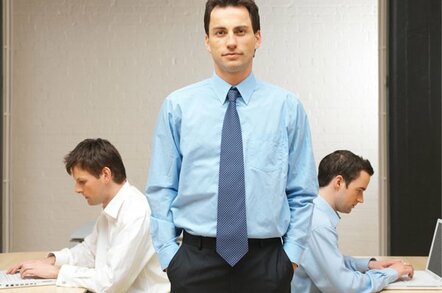 Who said desktops were dead? Worldwide sales of PCs soared 24.2 per cent in Q1, compared with last year when the market slumped by seven per cent. The rebound was fuelled by both desktop and portable shipments, both of which exceeded expectations, IDC said.
The first quarter in 2010 was the first time since Q308 that desktop PC sales have risen, according to the box counter, which pinpoints strong consumer demand, especially for All-in-one PCs, businesses resuming their PC refresh projects, and recovery in emerging markets. But don't expect the market to continue growing at such a lick - much of the growth is a correction from a "dismal" 1Q09 - and PC refresh projects have a habit of finishing, IDC notes. It predicts full-year PC market growth of 15 per cent or more.
The top five PC vendors - in descending order - HP, Acer, Dell, Lenovo and Toshiba - all did well, especially Acer, which clocked up 42.5 per cent more shipments in 1Q10, compared with last year. The top five account for 61 per cent of all PC shipments. Bubbling under are Asustek, which doubled sales in 1Q10, according to rival box counter Gartner, to take joint fifth place alongside Toshiba, and Apple.
According to IDC and Gartner, Apple is now the USA's fifth biggest PC vendor, ahead of Lenovo, with 6 or 8 per cent market share. The company is traditionally weaker is Asia and has limited, though rising, traction with businesses. And it doesn't do cheap-as-chips desktops and netbooks. Not that it matters to Apple, but without addressing those segments it is hard to see Apple breaking out into a top three global PC player.
In its market summary, IDC refers to new form factors and designs - we assume it is talking about netbooks and tablets, mostly. In its regional breakdown, the firm points to strong demand in EMEA, with portable PCs returning to strong double digit growth and Western Europe experiencing a very competitive PC market.
IDC PC market release
Gartner PC market release
Sponsored: Minds Mastering Machines - Call for papers now open