Ten Essential... iPhone Accessories
There's an add-on for that

Vuzix Wrap 920
It's a little-known fact that it was Blake's 7 that first predicted a personal media player with slimline playback glasses. That was in 1977, and Vuzix now makes the gadget a reality. The Wrap 920 is cream of the crop, with a pair of tiny 640 x 480 screens that appear before you as a larger display that's the equivalent of a 67in TV seen from 3m. Sound comes through two in-the-ear 'phones. The 920 is surprisingly comfortable to wear, and the viewing's not bad either, though widescreen material appears in a 4:3 ratio and you might find yourself noticing the screen's pixels. Ideal for sitting back, relaxing and zoning out to 1970s sci-fi.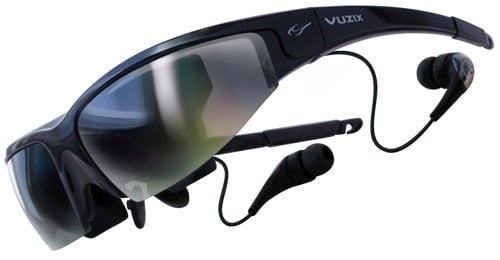 Reg Rating 70%
Price £250
More Info Vuzix

Just Mobile Xtand
If you're watching a film on the iPhone's screen, you don't want to be holding the handset for a couple of hours - or to leave it flat on the desk. It's better to lift it up at an angle, and Just Mobile's all-aluminium Xtand holds up your phone so it won't slip over. The iMac-style stand has a padded base so it won't slide, either, and the screw-on handset holder can be easily rotated for portrait or landscape viewing. The integrated cable tidy even makes the Xtand a great phone holder for your desk.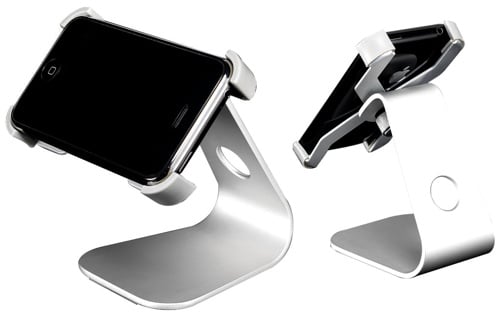 Sponsored: RAID: End of an era?