Ten Essential... iPhone Accessories
There's an add-on for that

B&W Zeppelin Mini
Bowers & Wilkins' Zeppelin is the most iconic of iPod speaker docks, but it's a bit of a beast, especially if you want a compact speaker to perch on a shelf. Enter B&W's Zeppelin Mini, which, we can attest, delivers the same high sound quality as its big brother, just in a smaller box. Excellent 18W tweeters and a rear-facing bass port - it needs to go near a wall - give it a crisp yet beefy sound, though you'll need to position it carefully to get the best sound. It can pump out plenty of volume to fill all but the largest of rooms, and it sports a neat swivel dock to make it easy to flip through your music in CoverFlow. Nice.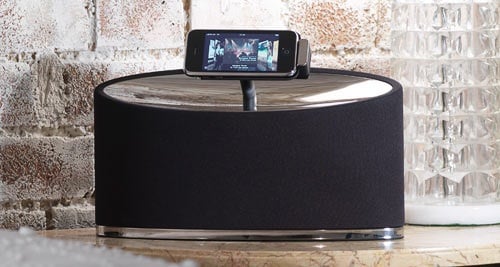 Klipsch Image S4i
World+Dog will tell you that Apple's iPhone earphones aren't up to much. We don't agree, but we do think there are better earphones out there and - crucially - ones more suited to noisy environments like the underground and aircraft. Enter, Klipsch's new Image S4i set, a rather nice set complete with iPhone-friendly mic/remote module. The remote hangs centrally, so its small weight is evenly distributed between earpieces, so one side won't get tugged out. And with a good selection of earpiece fittings, you'll be pleasantly isolated from the outside world and able to enjoy your tunes and the S4i's excellent sound quality.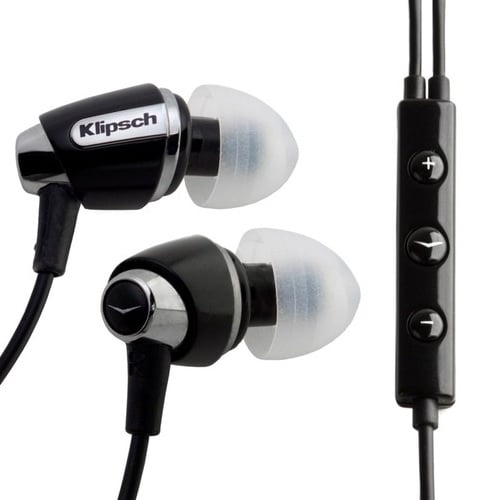 Reg Rating 80%
Price £90
More Info Klipsch
Sponsored: Are DLP and DTP still an issue?