Texas Memory Systems launches 10TB flash array
Doubles previous best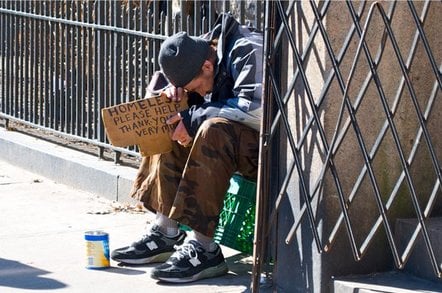 A year after launching a 5TB, 250,000 IOPS RamSan-620, flash storage co Texas Memory Systems is bringing out a doubled-up product, boasting 10 terabytes and half a million sustained IOPS.
The RamSan-630 offers 4GB/sec, compared to the 620's 3GB/sec, with 10 4Gbit/s Fibre Channel links. TMS says that 8Gbit/s Fibre Channel is coming in the next few months, as well as quad data rate InfiniBand, meaning the 630 will offer 8GB/sec aggregated bandwidth
The 630's latency is 80 microseconds, its power draw 450 watts, and it occupies a 3U rack enclosure. The flash is the fast single level cell (SLC) variety, like the 620.
There are several data protection features integrated into the RamSan-630. Each set of flash chips is organized as a board-level RAID, preventing a chip failure that would cause data loss or corruption. You can designate a card in the 630 as an active spare to be used if another fails. LUNs can be mirrored inside the array.
What we can discern here is the gradual morphing of externally-attached database accelerator solid storage drive (SSD) products into replacements for tier one data storage in general enterprise storage. At present we see the use of a few enterprise flash drives (typically from STEC, by EMC, IBM, HP and others) providing a small fast-access storage tier for hot data - a tier zero - with the rest of the hot data residing on fast Fibre Channel drives.
What we are probably going to see is the extension of flash storage to cover the whole tier one data storage need. Multi-level cell (MLC) flash will become more reliable and help drive SSD prices down. Vendors like TMS, Violin Memory and others will quickly bring out products that lead the way to this.
There will probably be a RamSAn-640 in twelve months' time which offers 20TB and one million IOPS from its SLC flash, and perhaps a RamSan-680 or so offering 40TB and one million IOPS from two-bit MLC flash. We note that Toshiba partner SanDisk has four-bit MLC patents waiting in the wings. This whole area of storage product is likely to come into far greater prominence in the next 12-18 months.
One question remains: will the market-leading spoils go to makers of flash storage arrays coming from the storage array space or the memory component space? With virtual server hypervisors increasingly taking the lead in managing storage arrays up front, the integration of flash array products and hypervisors is set to be a key requirement. Storage array manufacturers know more about that than memory component firms, for now. ®
Sponsored: Minds Mastering Machines - Call for papers now open