Ten Essential Android Apps
The mobile applications to download first

OpenIntents File Manager
Android doesn't come with a file browser, so you'll need to download one, and OI is our favourite. It lets you access all the files on your phone or its memory card, and allows you to copy, paste or delete them. You can do the same with filled folders too. This is very handy, as uninstalling an app often leaves associated rubbish on your phone taking up valuable space. With OI you can simply remove the entire redundant program folder. OI also integrates with Googlemail allowing you to send just about any file directly as an attachment.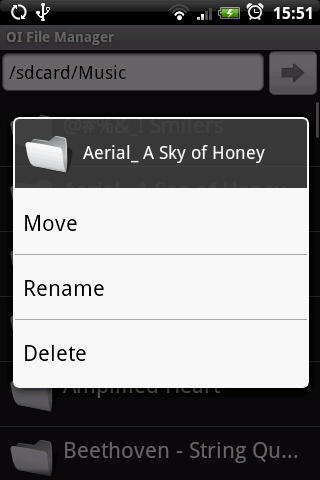 Reg Rating 90%
Price Free
More Info Open Intents

Advanced Task Killer
All these pesky little apps running away in the background can seriously slow your Android phone down even if it comes with a stack of Ram and a 1GHz processor. The easy fix is Advanced Task Killer: just launch it, hit the big Kill button at the top of the list of running programs and everything non-essential is turned off, including itself. You can remove programs from the kill list if you so desire, which means you that your favourite Twitter client or whatever will still update in the background and happily it doesn't interfere with HTC's Sense overlay.

Reg Rating 95%
Price Free
More Info Rechild
Sponsored: Minds Mastering Machines - Call for papers now open