Get ready for the revolution: internet TVs
Connect the set
Besides VieraCast, Panasonic also offers DLNA support, which is accessed either by choosing 'Media Servers' as one of the AV inputs, or tapping the 'Viera Tools' button. It's fairly limited support, offering only photo and video playback. Video is limited to MPEG 2 Programme Streams - essentially .VOB files - and DivX.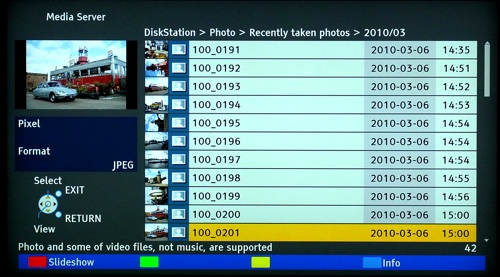 DLNA access on the Panasonic
Those files play back well enough, and browsing through the folders on my Synology Diskstation was swift, with no fancy graphics slowing things down. But I did find some XviD-encoded files that were unplayable, actually making the TV restart. If video playback is what you're after, stick with the output of the DivX encoder, or unencrypted VOBs.
Many of the Panasonic sets also have Freesat tuners. Though there's not yet support for iPlayer via Freesat's interactive services, Panasonic tells us it's coming "by the end of the year".
Philips
Philips also has sets with internet connectivity, called NetTV, though it wasn't willing to lend one to include in this feature, saying it prefers people to buy its sets for their picture quality.
But I did test a Philips 9704 earlier this year, and it features built in Wi-Fi. Unlike other sets, the internet access it provides is full unfettered web browsing, accessed from the TV's home screen. There's a small selection of sites pre-selected, with optimised content, but you can enter any web address you like. However, we found that the CSS navigation on some sites didn't work, and nor did Flash video on sites like the Guardian, so while you have full net access, it's perhaps not complete.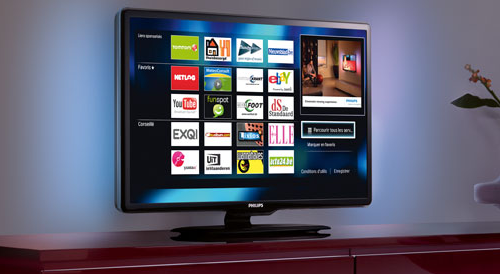 Although the on-screen keyboard makes it fairly simple to enter common URL parts like '.com' and 'http://', the overall experience is pretty slow, like using an PC with not enough memory.
DLNA support is patchy too: as with the Sony, the only thing I could play were VOB files.