Has Compellent caught a cold?
Second quarter of depressed earnings likely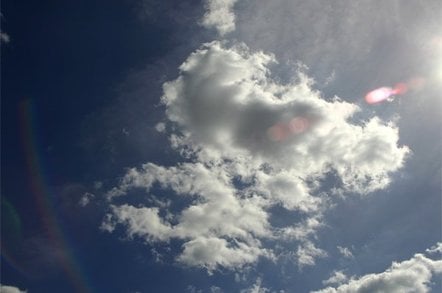 Compellent is ending seventeen quarters of revenue growth with an expected $4.3m to $4.8m sequential revenue decrease for its first 2010 quarter.
CEO Phil Soran has issued reduced guidance for the quarter, saying revenues are expected to be between $31.5m and $32m, significantly lower than the forecast $35m to $37m.
Last quarter Compellent reported another quarter of revenue growth but missed its earnings forecast, something Wall Street disliked a lot. The shares plunged from the January 2010 high of $24.40 to a low of $15.40 in February, a 37 per cent fall. They then recovered to the $17 - $18 range but have just been pummelled again, dropping to $13.30 on the revenue guidance news.
What is going on here? With a $3.5m to $6.5m revenue shortfall it is painfully obvious that net income is going to be severely affected. In fact, considering that net income last quarter was $1.3m, and that was lower than forecast, then it may well be that Compellent will report a loss of $3m, and this when the USA is climbing out of a recession, NetApp reporting booming revenues and Nexsan having an IPO. Why are things looking like the recession never ended in Compellent's markets?
CEO Phil Soran said: "This sequential decrease in revenue is mainly due to seasonality that had more of an impact on the Company this quarter than it has previously, changes made to optimise our sales organization, and delays in larger revenue orders."
Reverse the sales organisation changes at once sir, this is optimisation Wall St. will not like.
Compellent has gained 130 new customers this quarter, more than the 98 in the first 2008 quarter. Its quarterly revenues are up on the year-ago quarter's $28.1m, out of which it made a $1m profit. Its gross margin is up. Its cash and investments are up. Its deferred revenues are up. Forbes magazine has just lauded Compellent as its third fastest growing US technology company, pipping 3PAR by one spot.
Everything is rosy, just dandy, blooming marvellous, but for one thing: existing customers held back on large purchases and an anticipated slowing down of revenue growth in the transition from 2009 to 2010 didn't happen as it had in previous years but turned into a revenue decrease. Oops, major oops in fact.
One obvious conclusion is that sales forecasting needs tightening up. Another could be that Compellent's technology advantages are being eroded and need shoring up. Competitors such as EMC are adding automated data movement across storage tiers to their disk arrays and thus lessening the gap between themselves and Compellent. Wall St. will be looking for Compellent to extract sales organisation and technology rabbits from its hat next quarter and get back on an earnings and revenue growth track. ®
Sponsored: Minds Mastering Machines - Call for papers now open