Microsoft media server beams direct to iPad
Silverlight clients hunted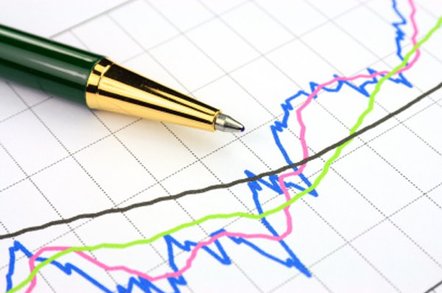 Flash is blocked from Apple's iPad and iPhones, but Adobe rival Microsoft is getting a foot in the door of sorts, with a media server used to stream content for its Silverlight player.
Microsoft said Thursday that this year, it will update its Internet Information Services (IIS) Media Services so you can stream on-demand media - for things like films or music videos - to Apple's touchy-feely devices.
IIS Media Services can currently stream content written for Microsoft's Silverlight to client devices running the media player that Microsoft's pitching against Adobe Systems' Flash.
IIS Media Services 4 will convert streams to Apple's HTTP streaming for their delivery to iPhones and iPads using a framework that detects the type of device contacting the server. The framework means you only need to build and store one copy of content, as the server would take care of conversion. IIS Media Services 4 will be formally announced at the National Association of Broadcasters Conference in Las Vegas, Nevada next week.
Scott Guthrie, corporate vice president for the .Net developer platform, told The Reg: "You encode video once for smooth streaming and the server will transmux it, and send down the Apple format when and iPad or iPhone hits the URL and native Silverlight when a Silverlight client hits it."
There's no word yet on when, or even if, the iPad or iPhone will actually become fully fledged Silverlight clients, running the player. Apple does not allow third-party software to install natively on its closed devices, while its chief executive has taken exception to Flash.
Guthrie told The Reg that Microsoft has a "good relationship" with Apple on the Mac, but there's nothing to announce about Silverlight on the iPad or iPhone. He noted the matter is "not entirely in our control" - a frustration Microsoft's rival Adobe knows only too well.
But Microsoft is taking steps to ensure that plenty of other consumer devices can become Silverlight clients that are capable of receiving movies and music written and encoded for its Flash challenged and that are served up using IIS Media Services. The company said it's working with Intel and Broadcom to put Silverlight on embedded chips in devices used in set-top-boxes, Blu-ray DVD players and internet-connected TVs.
Meanwhile, the company has revealed planned features for IIS Media Services 4. It will include support for H.264 Smooth Streaming - H.264 was added in version 3.0 of Silverlight last year - Smooth Multicast for the delivery of Smooth Streaming over multicast networks, the ability to deliver content on low-latency networks, and Microsoft's PlayReady digital rights management. ®
Sponsored: Minds Mastering Machines - Call for papers now open