Asus Home Server TS Mini
The ideal Nas box for newcomers?
Next gen security for virtualised datacentres
Complementary to Asus' Web Storage is Microsoft's own remote access protocol. Despite being incompatible with popular services such as DynDNS and requiring the registration of a Windows Live ID, the user is granted a free insert-your-own-subdomain-here.homeserver.com domain from which files on the home server can be managed remotely and remote desktop connection sessions can be initiated with computers on their home network.
Data Throughput Results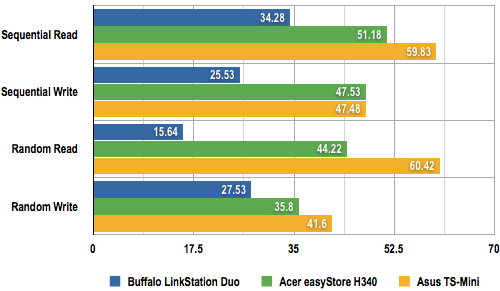 Throughput in Megabytes per Second (MB/s)
Longer bars are better
Windows Home Server Console Gallery