Asus Home Server TS Mini
The ideal Nas box for newcomers?
Review Pitched as a competitor against the likes of the Acer's easyStore line of Windows Home Server-based Nas boxes, Asus brings us the TS Mini home server. Based on Intel's 1.66GHz Atom N280 processor, the TS Mini can be configured with up to 2GB of 800MHz DDR 2 memory and houses two 3.5in Sata drive bays.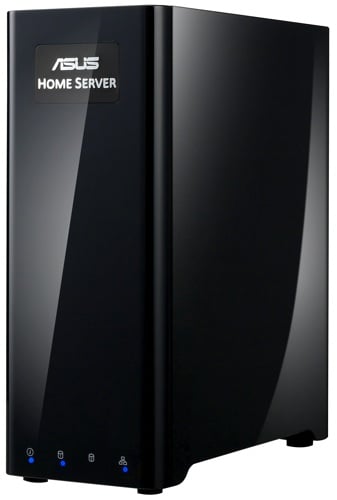 Asus' Home Server TS Mini: towers over its rivals - physically, at least
Although the TS Mini already has two drive bays, the scope to add storage doesn't end there. Asus provides six USB 2.0 ports and two eSata ports for those folk who need more than 4TB - two 2TB internal HDDs. Gigabit Ethernet is also present for network connectivity.
All this hardware weighs in at 3.9kg with a footprint of 204 x 96mm. At a height of 245mm, the TS Mini towers over most other Nas boxes. Despite its great heft, the Asus does feel somewhat cheap, with features such as a plastic silver vented top made to look like brushed aluminium. Despite this, the use of a mirror-like piano-black finish on the rest of the casing restores a touch of class – and shows the world your fingerprints.
Once unpackaged, the TS Mini is configured in the manner of every other Windows Home Server device: using the Windows Home Server Console. This software provides a simplistic interface from which you can configure user accounts, shared folders, disk management, power management, backup management, remote access and so on.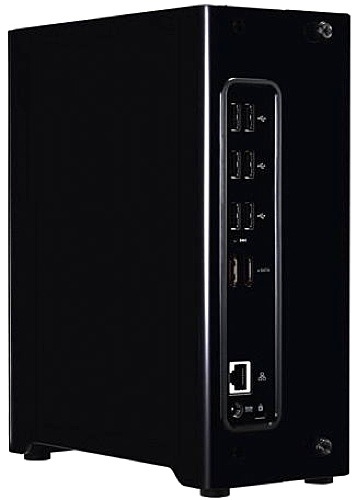 The TS Mini has eight ports for extra, external storage
Thanks to the Windows Home Server OS, the TS Mini provides a full complement of streaming facilities: UPNP and DLNA, along with iTunes' DAAP protocol and Xbox 360 compatibility. Asus has also included its Xtor Manager for tasks such as sync and backup for external storage, and Asus WebStorage, which allows users to back up up to 500GB of data to an online account with data accessible worldwide through any web browser. Both plug into the Windows Home Server Console.
Sponsored: Minds Mastering Machines - Call for papers now open